Site
Home /
Sport /
Cycling
/
Olympics Road Cycling
Logo
Upcoming Events
None Found...

Latest Results
None Found...
Description
Available in:
Cycling has been contested at every Summer Olympic Games since the birth of the modern Olympic movement at the 1896 Summer Olympics, at which a road race and five track events were held.
Women's road events were introduced to the Olympic programme at the 1984 Summer Olympics. Women's track events were added in 1988, and both types of events have been featured since then.
The 2012 Summer Olympics were the first at which men and women competed in the same number of events in all cycling disciplines including track cycling, which previously had more men's and fewer women's events than the 2012 programme. However, women have shorter distances for some events.

SeasonsTeamsKey
(
) Missing Artwork
(- 4) Missing 4 Players: Data and Artwork
(
) Team Complete
Trophy Icon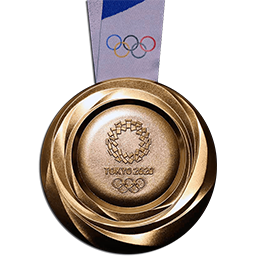 Fanart
Banner

Other Links