Site
Home /
Sport
/
Soccer
/
English Premier League
/
Chelsea /
Thiago Silva
Description
Available in:
Thiago Emiliano da Silva (born 22 September 1984), commonly known as Thiago Silva, is a Brazilian professional footballer who plays as a central defender for the English team of Chelsea and the Brazil national team.

After moving to Europe to join Milan in 2009, Silva established himself as one of the highest rated defenders in the world, winning the Serie A title with the Rossoneri in the 2010–11 season. In July 2012, Paris Saint-Germain signed him for a reported €42 million, making him the then second-most expensive defender in history behind Rio Ferdinand. With PSG, Silva has won a joint record seven Ligue 1 championships, five consecutive Coupes de la Ligue and five Coupes de France.

A full international since 2008 and a non-playing member of their team at the 2010 FIFA World Cup, Silva captained Brazil to victory at the 2013 FIFA Confederations Cup and fourth place at the World Cup a year later, both on home soil. He was also part of their squads for the two Olympic tournaments – winning a bronze in 2008 and silver four years later – and three Copa América editions, winning the 2019 edition of the tournament on home soil; overall, he has earned over 80 international caps in total.



Season Stats
22 appearances in the current 2021-2022 Season
2 goals scored in the current 2021-2022 Season

Career Honours


2021
Chelsea


2020-2021
Chelsea


2019-2020
Paris SG


2019-2020
Paris SG


2019-2020
Paris SG


2019
Paris SG


2019
Brazil


2018-2019
Paris SG


2018
Paris SG


2017-2018
Paris SG


2017-2018
Paris SG


2017-2018
Paris SG


2017
Paris SG


2016-2017
Paris SG


2016-2017
Paris SG


2016
Paris SG


2015-2016
Paris SG


2015-2016
Paris SG


2015-2016
Paris SG


2015
Paris SG


2015
Paris SG


2014-2015
Paris SG


2014-2015
Paris SG


2014-2015
Paris SG


2014
Paris SG


2014
Paris SG


2013-2014
Paris SG


2013-2014
Paris SG


2013
Paris SG


2013
Paris SG


2013
Paris SG


2013
Paris SG


2013
Brazil


2012-2013
Paris SG


2012
Milan


2012
Brazil U23


2011
Milan


2011
Milan


2010-2011
Milan


2008
Brazil U23


2007
Fluminense

Former Youth Teams

1998-2000

2001-2001

Former Senior Teams

2003-2004

2005-2005 (Loan)

2006-2009

2008-

2009-2012

2012-2020

Former Club Staff
Contracts
| | | | |
| --- | --- | --- | --- |
| 2012-2020 | | 2020-2021 | |
Fanart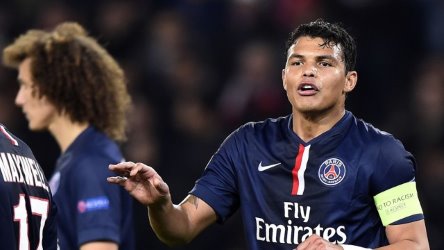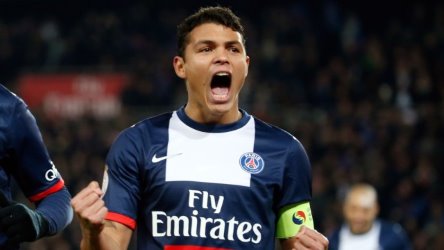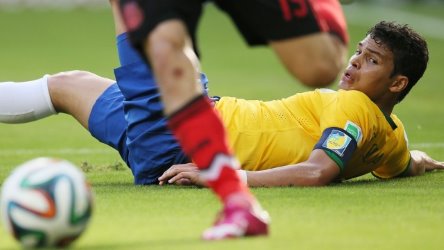 Banner
Statistics




Brazil
Appearances
FIFA World Cup
2020
4


Brazil
Mins Played
FIFA World Cup
2020
341




Paris SG
Appearances
Coupe de France
2019-2020
3


Paris SG
Appearances
Coupe de la Ligue
2019-2020
1


Paris SG
Appearances
French Ligue 1
2019-2020
21


Paris SG
Appearances
UEFA Champions League
2019-2020
9


Paris SG
Assists
Coupe de France
2019-2020
1


Paris SG
Goals
Coupe de France
2019-2020
1


Paris SG
Mins Played
Coupe de France
2019-2020
241


Paris SG
Mins Played
Coupe de la Ligue
2019-2020
90


Paris SG
Mins Played
French Ligue 1
2019-2020
1,574


Paris SG
Mins Played
UEFA Champions League
2019-2020
810




Brazil
Appearances
Copa America
2019
6


Brazil
Appearances
International Friendlies
2019
6


Paris SG
Appearances
French Trophée des Champions
2019
1


Brazil
Goals
International Friendlies
2019
1


Brazil
Mins Played
Copa America
2019
540


Brazil
Mins Played
International Friendlies
2019
527


Paris SG
Mins Played
French Trophée des Champions
2019
10




Paris SG
Appearances
Coupe de France
2018-2019
4


Paris SG
Appearances
Coupe de la Ligue
2018-2019
2


Paris SG
Appearances
French Ligue 1
2018-2019
25


Paris SG
Appearances
UEFA Champions League
2018-2019
7


Paris SG
Assists
French Ligue 1
2018-2019
1


Paris SG
Mins Played
Coupe de France
2018-2019
350


Paris SG
Mins Played
Coupe de la Ligue
2018-2019
180


Paris SG
Mins Played
French Ligue 1
2018-2019
2,079


Paris SG
Mins Played
UEFA Champions League
2018-2019
616




Brazil
Appearances
FIFA World Cup
2018
5


Brazil
Appearances
International Friendlies
2018
5


Paris SG
Appearances
French Trophée des Champions
2018
1


Brazil
Assists
International Friendlies
2018
1


Brazil
Goals
FIFA World Cup
2018
1


Brazil
Mins Played
FIFA World Cup
2018
450


Brazil
Mins Played
International Friendlies
2018
410


Paris SG
Mins Played
French Trophée des Champions
2018
73




Paris SG
Appearances
Coupe de France
2017-2018
5


Paris SG
Appearances
Coupe de la Ligue
2017-2018
2


Paris SG
Appearances
French Ligue 1
2017-2018
25


Paris SG
Appearances
UEFA Champions League
2017-2018
6


Paris SG
Goals
French Ligue 1
2017-2018
1


Paris SG
Mins Played
Coupe de France
2017-2018
450


Paris SG
Mins Played
Coupe de la Ligue
2017-2018
180


Paris SG
Mins Played
French Ligue 1
2017-2018
2,114


Paris SG
Mins Played
UEFA Champions League
2017-2018
522




Brazil
Appearances
FIFA World Cup
2017
4


Brazil
Appearances
International Friendlies
2017
3


Paris SG
Appearances
French Trophée des Champions
2017
1


Brazil
Goals
International Friendlies
2017
1


Brazil
Mins Played
FIFA World Cup
2017
209


Brazil
Mins Played
International Friendlies
2017
258


Paris SG
Mins Played
French Trophée des Champions
2017
90




Paris SG
Appearances
Coupe de France
2016-2017
3


Paris SG
Appearances
Coupe de la Ligue
2016-2017
3


Paris SG
Appearances
French Ligue 1
2016-2017
27


Paris SG
Appearances
UEFA Champions League
2016-2017
7


Paris SG
Assists
French Ligue 1
2016-2017
2


Paris SG
Goals
Coupe de France
2016-2017
1


Paris SG
Goals
Coupe de la Ligue
2016-2017
2


Paris SG
Goals
French Ligue 1
2016-2017
3


Paris SG
Mins Played
Coupe de France
2016-2017
225


Paris SG
Mins Played
Coupe de la Ligue
2016-2017
270


Paris SG
Mins Played
French Ligue 1
2016-2017
2,385


Paris SG
Mins Played
UEFA Champions League
2016-2017
585




Brazil
Appearances
FIFA World Cup
2016
1


Brazil
Mins Played
FIFA World Cup
2016
3




Paris SG
Appearances
Coupe de France
2015-2016
4


Paris SG
Appearances
Coupe de la Ligue
2015-2016
2


Paris SG
Appearances
French Ligue 1
2015-2016
30


Paris SG
Appearances
UEFA Champions League
2015-2016
9


Paris SG
Assists
French Ligue 1
2015-2016
1


Paris SG
Goals
French Ligue 1
2015-2016
1


Paris SG
Mins Played
Coupe de France
2015-2016
360


Paris SG
Mins Played
Coupe de la Ligue
2015-2016
180


Paris SG
Mins Played
French Ligue 1
2015-2016
2,623


Paris SG
Mins Played
UEFA Champions League
2015-2016
810




Brazil
Appearances
Copa America
2015
3


Brazil
Appearances
International Friendlies
2015
3


Paris SG
Appearances
French Trophée des Champions
2015
1


Brazil
Goals
Copa America
2015
1


Brazil
Mins Played
Copa America
2015
270


Brazil
Mins Played
International Friendlies
2015
225


Paris SG
Mins Played
French Trophée des Champions
2015
90




Paris SG
Appearances
Coupe de France
2014-2015
5


Paris SG
Appearances
Coupe de la Ligue
2014-2015
3


Paris SG
Appearances
French Ligue 1
2014-2015
26


Paris SG
Appearances
UEFA Champions League
2014-2015
6


Paris SG
Goals
French Ligue 1
2014-2015
1


Paris SG
Goals
UEFA Champions League
2014-2015
1


Paris SG
Mins Played
Coupe de France
2014-2015
450


Paris SG
Mins Played
Coupe de la Ligue
2014-2015
270


Paris SG
Mins Played
French Ligue 1
2014-2015
2,309


Paris SG
Mins Played
UEFA Champions League
2014-2015
501




Brazil
Appearances
FIFA World Cup
2014
6


Brazil
Appearances
International Friendlies
2014
3


Brazil
Assists
FIFA World Cup
2014
1


Brazil
Assists
International Friendlies
2014
1


Brazil
Goals
FIFA World Cup
2014
1


Brazil
Mins Played
FIFA World Cup
2014
570


Brazil
Mins Played
International Friendlies
2014
243




Paris SG
Appearances
Coupe de France
2013-2014
2


Paris SG
Appearances
Coupe de la Ligue
2013-2014
4


Paris SG
Appearances
French Ligue 1
2013-2014
28


Paris SG
Appearances
UEFA Champions League
2013-2014
7


Paris SG
Goals
French Ligue 1
2013-2014
3


Paris SG
Mins Played
Coupe de France
2013-2014
180


Paris SG
Mins Played
Coupe de la Ligue
2013-2014
390


Paris SG
Mins Played
French Ligue 1
2013-2014
2,386


Paris SG
Mins Played
UEFA Champions League
2013-2014
568




Brazil
Appearances
Confederations Cup
2013
5


Brazil
Appearances
International Friendlies
2013
7


Paris SG
Appearances
French Trophée des Champions
2013
1


Brazil
Goals
International Friendlies
2013
1


Brazil
Mins Played
Confederations Cup
2013
450


Brazil
Mins Played
International Friendlies
2013
614


Paris SG
Mins Played
French Trophée des Champions
2013
90




Paris SG
Appearances
Coupe de France
2012-2013
1


Paris SG
Appearances
Coupe de la Ligue
2012-2013
2


Paris SG
Appearances
French Ligue 1
2012-2013
22


Paris SG
Appearances
UEFA Champions League
2012-2013
9


Paris SG
Goals
Coupe de la Ligue
2012-2013
1


Paris SG
Goals
UEFA Champions League
2012-2013
2


Paris SG
Mins Played
Coupe de France
2012-2013
120


Paris SG
Mins Played
Coupe de la Ligue
2012-2013
210


Paris SG
Mins Played
French Ligue 1
2012-2013
1,900


Paris SG
Mins Played
UEFA Champions League
2012-2013
801




Brazil
Appearances
International Friendlies
2012
8


Brazil
Goals
International Friendlies
2012
1


Brazil
Mins Played
International Friendlies
2012
698




Milan
Appearances
Coppa Italia
2011-2012
2


Milan
Appearances
Italian Serie A
2011-2012
27


Milan
Appearances
UEFA Champions League
2011-2012
7


Milan
Goals
Italian Serie A
2011-2012
2


Milan
Goals
UEFA Champions League
2011-2012
1


Milan
Mins Played
Coppa Italia
2011-2012
210


Milan
Mins Played
Italian Serie A
2011-2012
2,294


Milan
Mins Played
UEFA Champions League
2011-2012
590




Brazil
Appearances
Copa America
2011
4


Brazil
Appearances
International Friendlies
2011
9


Milan
Appearances
Supercoppa Italiana
2011
1


Brazil
Mins Played
Copa America
2011
390


Brazil
Mins Played
International Friendlies
2011
724


Milan
Mins Played
Supercoppa Italiana
2011
90




Milan
Appearances
Coppa Italia
2010-2011
3


Milan
Appearances
Italian Serie A
2010-2011
33


Milan
Appearances
UEFA Champions League
2010-2011
6


Milan
Assists
Coppa Italia
2010-2011
1


Milan
Assists
Italian Serie A
2010-2011
1


Milan
Goals
Italian Serie A
2010-2011
1


Milan
Mins Played
Coppa Italia
2010-2011
270


Milan
Mins Played
Italian Serie A
2010-2011
2,898


Milan
Mins Played
UEFA Champions League
2010-2011
540




Brazil
Appearances
International Friendlies
2010
5


Brazil
Mins Played
International Friendlies
2010
438




Milan
Appearances
Italian Serie A
2009-2010
33


Milan
Appearances
UEFA Champions League
2009-2010
7


Milan
Goals
Italian Serie A
2009-2010
2


Milan
Mins Played
Italian Serie A
2009-2010
2,920


Milan
Mins Played
UEFA Champions League
2009-2010
560




Brazil
Appearances
International Friendlies
2009
3


Brazil
Mins Played
International Friendlies
2009
192




Brazil
Appearances
FIFA World Cup
2008
2


Brazil
Appearances
International Friendlies
2008
1


Fluminense
Appearances
Brazilian Serie A
2008
20


Fluminense
Appearances
Copa Libertadores
2008
12


Fluminense
Assists
Brazilian Serie A
2008
3


Fluminense
Goals
Brazilian Serie A
2008
1


Fluminense
Goals
Copa Libertadores
2008
3


Brazil
Mins Played
FIFA World Cup
2008
70


Brazil
Mins Played
International Friendlies
2008
90


Fluminense
Mins Played
Brazilian Serie A
2008
1,772


Fluminense
Mins Played
Copa Libertadores
2008
1,067




Fluminense
Appearances
Brazilian Serie A
2007
30


Fluminense
Assists
Brazilian Serie A
2007
1


Fluminense
Goals
Brazilian Serie A
2007
5


Fluminense
Mins Played
Brazilian Serie A
2007
2,700




Fluminense
Appearances
Brazilian Serie A
2006
14


Fluminense
Appearances
Copa Sudamericana
2006
4


Fluminense
Mins Played
Brazilian Serie A
2006
1,260


Fluminense
Mins Played
Copa Sudamericana
2006
390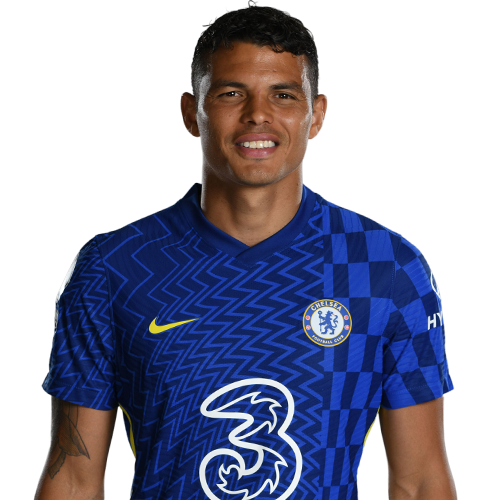 Other Links