Site
Home /
Sport
/
Motorsport
/
Formula 1
/
Alpine F1 Team /
Fernando Alonso
Latest Results
Ooredoo Qatar Grand Prix
21 Nov 2021
São Paulo Grand Prix
14 Nov 2021
Mexico City Grand Prix
07 Nov 2021
Russian Grand Prix
26 Sep 2021
Italian Grand Prix
12 Sep 2021
Description
Available in:
Fernando Alonso Díaz About this soundaudio (help·info) (born 29 July 1981) is a Spanish racing driver and former Formula One racing driver. He is a two-time Formula One World Champion, and is often regarded as one of the greatest Formula One drivers in the history of the sport. He has contested 17 seasons of Formula One. Outside Formula One, Alonso is currently leading the 2018–19 FIA World Endurance Championship with Toyota Gazoo Racing. He won the 2018 24 Hours of Le Mans on his first attempt with co-drivers Kazuki Nakajima and Sébastien Buemi. He contested the 2017 Indianapolis 500 and the 2018 24 Hours of Daytona.

Born in Oviedo, the capital of the autonomous region of Asturias, Alonso started in karting from the age of 3. He won three consecutive karting championships in Spain from 1994 to 1997, and he became world karting champion in 1996. He made his Formula One debut in the 2001 season with Minardi, and then moved to the Renault team as a test driver the next year. As a main Renault driver from 2003, he was crowned Formula One World Drivers' Champion in both 2005 and 2006. At the age of 24 years and 58 days upon clinching the title, he was the youngest Formula One World Drivers' Champion, and subsequently the youngest double Champion at the time. He joined McLaren in 2007, before returning to Renault for two seasons in 2008 and 2009. Alonso raced for Scuderia Ferrari for five seasons between 2010 and 2014. During that time he finished second in the championship behind Sebastian Vettel three times (2010, 2012 and 2013), and won 11 further Grands Prix. Two of those years, he narrowly lost the title at the final race. He then returned to McLaren for four seasons between 2015 and 2018.

Alonso has held various driving records in Formula One. He was formerly the youngest driver to qualify on pole position and to win a Grand Prix at the 2003 Malaysian Grand Prix and the 2003 Hungarian Grand Prix respectively. He was the youngest World champion upon clinching the title at the age of 24 years and 58 days, and subsequently the youngest double World Champion. From 2013 until 2015, he held the record for most career championship points. Each of these records were surpassed initially by Sebastian Vettel. As of November 2018, Alonso is the only Spanish driver to have won a Formula One Grand Prix and is the driver with the sixth highest number of Grand Prix wins, with 32. As a winner of the Monaco Grand Prix and the 24 Hours of Le Mans, Alonso is one of just thirteen drivers to have won two of the three races that make up the Triple Crown of Motorsport.

Nicknamed El Nano, a typical pseudonym for Fernando in Asturias, his place of birth, Alonso acts as a Goodwill Ambassador for UNICEF.

Career Honours


2006
McLaren


2005
McLaren


2005
McLaren


1999
McLaren

Former Youth Teams



Former Senior Teams

2003-2006

2007-2007

2008-2009

2010-2014

2015-2018

2021-

Former Club Staff
Contracts
Fanart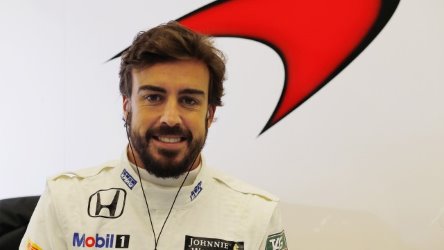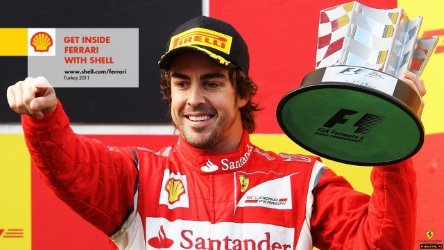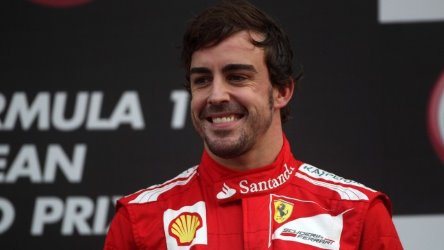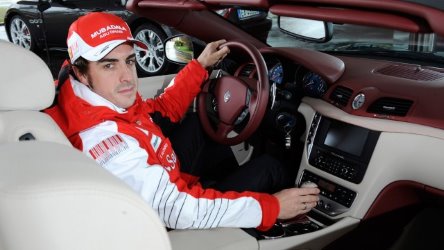 Banner
Statistics
None Found...
Other Links