Site
Home /
Sport
/
Soccer
/
Spanish Primera RFEF Group 2
/
Real Madrid B /
Raúl
Description
Available in:
Raúl González Blanco (born 27 June 1977), known as Raúl, is a Spanish football manager and former player who played as a striker. He is the current manager of Real Madrid Castilla. Raúl is considered one of the most important players in the history of Real Madrid and regarded as one of the greatest Spanish players of all-time.

Raúl was born in the San Cristóbal de los Ángeles neighborhood of Madrid where he played for the local youth team before moving to the Atlético Madrid youth team. He later moved to Real Madrid's youth academy and played at its various levels. In 1994, he signed his first professional contract with the fourth division team Real Madrid C, and then was swiftly promoted to the first team.

He spent 16 years of his career playing for Real Madrid and is the club's second all-time top goalscorer with 323 goals (behind Cristiano Ronaldo with 450), and he is the most capped player in the history of the club, with 741 appearances. With Los Blancos, Raúl won six La Liga titles, three UEFA Champions League titles, scoring in two finals, four Supercopa de España titles, one UEFA Super Cup and two Intercontinental Cups. In 2003, he was appointed captain of the team and retained that position until his departure from the club in 2010. He then signed for Schalke 04, where he won a DFB-Pokal and DFL-Supercup, before signing for Qatari club Al Sadd in 2012, where he won the league and the Emir of Qatar Cup. He ended his career with New York Cosmos in 2015, after winning a domestic treble.

In La Liga competitions, Raúl is the fifth-highest goalscorer in the history of the competition with 228 goals. He is also the highest Spanish scorer in European leagues, with 256 goals, scoring 228 goals in La Liga and 28 goals in the Bundesliga. He is also the third-most capped player in the history of the Spanish competition, with 550 matches played, is the third highest goalscorer in Champions League history with 71 goals, and the fifth most capped player. He has also played 1,000 matches in his career, making him one of only 18 players to have achieved this landmark.

Although he did not win any major competitions while playing for the Spain national team, he scored a then-record 44 goals in 102 appearances for la Roja, appearing in three FIFA World Cups and two European championships. Raúl took over the captaincy of the side in 2002 and held it until 2006, the year in which he played his last international match for Spain.

Raúl was named the best striker in the world by International Federation of Football History & Statistics in 1999, and is the only player to be named UEFA Club Forward of the Year three times, in 2000, 2001 and 2002. He ranked second in the 2001 Ballon d'Or and third in the 2001 FIFA World Player of the Year. In 2004, he was named in the FIFA 100 list of the world's greatest living players, and was included in the UEFA list of the 50-best European players of the 1954–2004 period. He was part of the European Team of the Year of European Sports Media in 1997, 1999 and 2000. Raúl won two Pichichi trophies (1999 and 2001), the top goalscorer award of the UEFA Champions League (2000 and 2001), five Don Balón Awards (1997, 1999, 2000, 2001 and 2002) and one Best Player Award at the Intercontinental Cup in 1998.

Career Honours


2011
Schalke 04


2010-2011
Real Madrid


2008
Real Madrid


2007-2008
Real Madrid


2006-2007
Real Madrid


2003
Real Madrid


2002-2003
Real Madrid


2002
Real Madrid


2002
Real Madrid


2001-2002
Real Madrid


2001
Real Madrid


2000-2001
Real Madrid


2000-2001
Real Madrid


1999-2000
Real Madrid


1998-1999
Real Madrid


1998
Real Madrid


1997-1998
Real Madrid


1997
Real Madrid


1996-1997
Real Madrid


1994-1995
Real Madrid

Former Youth Teams

1990-1992

1992-1994

Former Senior Teams

1994-1994

1994-2010

1996-2006

2010-2012

2012-2014

2014-2015

Former Club Staff
Contracts
Fanart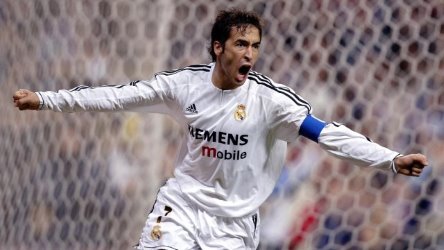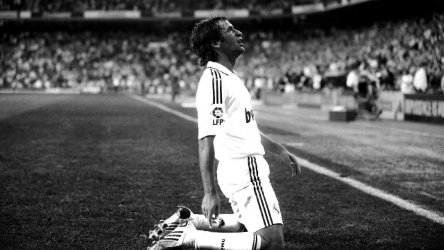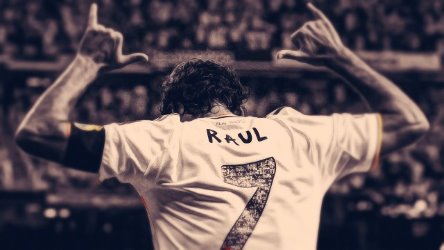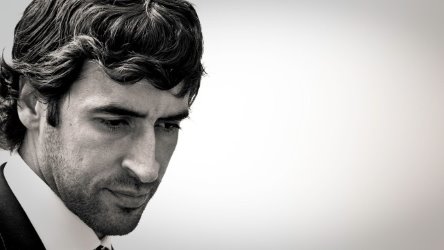 Banner
Statistics
None Found...
Other Links