Name
D-Von Dudley
Thumb
Image Source: Unknown
report
User Rating
(0 users)
Complete
70%
Born
1972 (48 years old)
Birth Place
New Rochelle, New York, United States
Position
Wrestler
Team NumberHeight
6 ft 2 in (1.88 m)
Weight
269 lb (122 kg)
Outfitter
KitSideAgentWage YearPlayer Cutout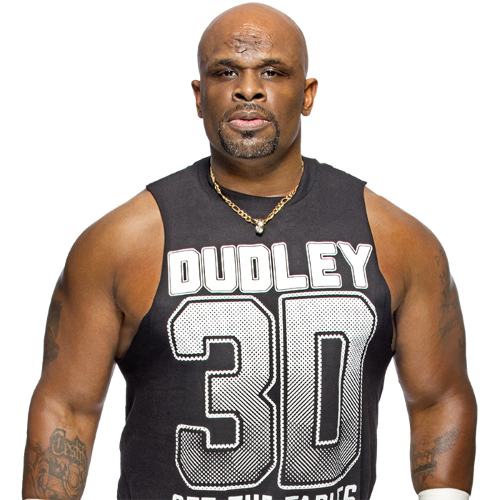 Player Action Render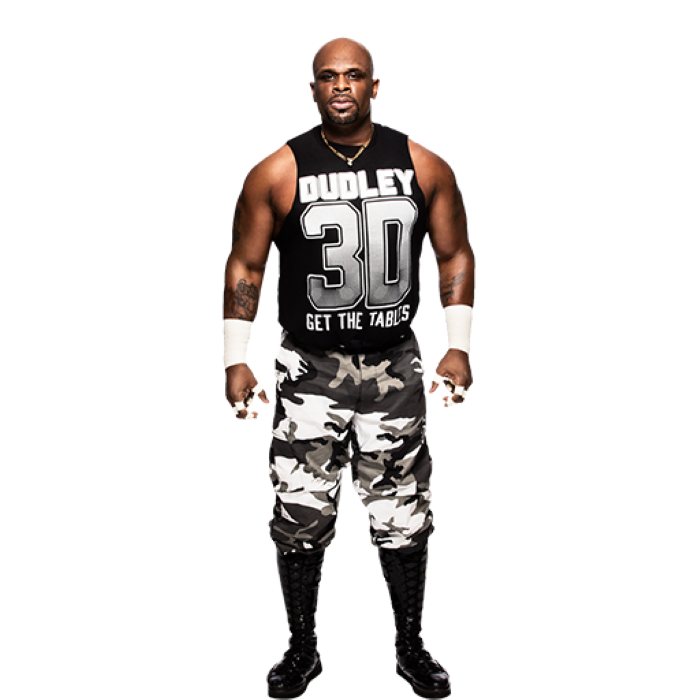 Sport
Fighting
Team
_Retired WWE
2nd Team
League
_No League
Creative Commons Artwork
No
Site
Home /
Sport
/
Fighting
/
_No League
/
_Retired WWE /
D-Von Dudley
Description
Available in:
Devon Hughes (born August 1, 1972) is an American professional wrestler. He is currently signed to WWE, where he works backstage as a producer. Hughes wrestled for Extreme Championship Wrestling (ECW) from 1995 to 1999 and for the WWF/E from 1999 to 2005 and from 2015 to 2016 as D-Von Dudley and Reverend D-Von. He performed with Total Nonstop Action Wrestling (TNA) from 2005 to 2014 as Brother Devon and Devon.

Characterized by their unorthodox ring attire and usage of tables in their matches, The Dudley Boyz are one of the most successful tag teams in the history of professional wrestling, recognized by TNA as 23-time world tag team champions, and were the first tag team inducted into the TNA Hall of Fame. Including his two TNA Television Championship reigns, Hughes has held 25 major championships between ECW, WWE, TNA and New Japan Pro Wrestling (NJPW). Both Dudleys were inducted into the WWE Hall of Fame in 2018.



Career Honours
| | | | |
| --- | --- | --- | --- |
| 2018 | | 2004 | |
Former Youth Teams
None Found...
Former Senior Teams
None Found...
Former Club Staff
None Found...
Contracts
None Found...
Fanart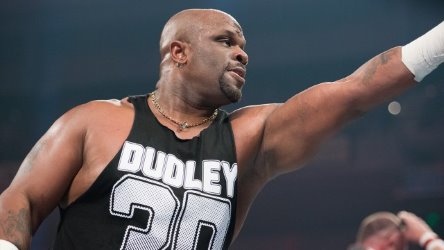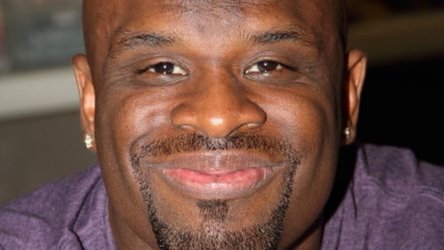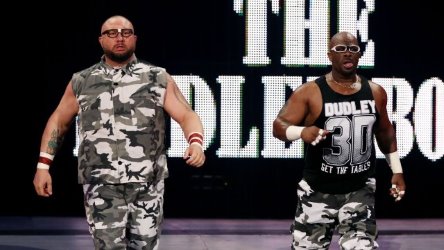 Banner
Statistics
None Found...
Other Links