Site
Home /
Sport
/
Fighting
/
_No League
/
_Retired WWE /
Hornswoggle
Description
Available in:
Dylan Mark Postl (born May 29, 1986) is an American professional wrestler signed to WWE, better known by his ring name Hornswoggle. He debuted in WWE in 2006 as a leprechaun character allied with Finlay. Hornswoggle won the Cruiserweight Championship before it was retired, was erroneously revealed as Mr. McMahon's storyline illegitimate son, and was exposed as the Anonymous Raw General Manager who had controlled the Raw brand from June 21, 2010 to July 18, 2011.

In 2005, Postl appeared with NWA Wisconsin as 'The World's Sexiest Midget' Shortstack, where he won the NWA Wisconsin X Division Championship. He also won the SSW Tag Team Championship with Devin Diamond, from The Pretty Hott Thangs (Ryan Kross and Josh Maxim) on May 19, 2006, in Oak Creek, Wisconsin. He relinquished the title after signing a contract with World Wrestling Entertainment. He started his career in the Backyard of Fox Valley Wrestling Alliance (FVWA), under the ring name Hardcore Wonder.

On May 26, Postl made his televised debut in Bakersfield, California on SmackDown as the character Little Bastard, the leprechaun partner of the fellow Irish wrestler, Finlay. After Finlay's victory over Paul Burchill, an extremely hyper, dirty, mysterious little man (Postl) in a leprechaun costume scurried out from under the ring and jumped on Burchill, laughing maniacally. Finlay pulled him off, only to slam him back down onto Burchill again and again. For the next few weeks, Postl continued to appear from under the ring after matches and attack Finlay's opponents. He soon became more and more aggressive and started attacking Finlay's opponents during matches, much to Finlay's dismay. At one point, he attacked Finlay, biting him when Finlay tried to stop him from attacking Gunner Scott. Little Bastard helped Finlay win the WWE United States Championship when he tossed him a shillelagh to knock out the Champion Bobby Lashley and pick up the win.

On February 23, 2007, the character's name was changed to Hornswoggle on WWE's website and all references to the name "Little Bastard" were removed. The meaning of Hornswoggle is to swindle, cheat, hoodwink, or hoax. On the March 2 episode of SmackDown!, Hornswoggle attacked John "Bradshaw" Layfield and Michael Cole. Afterward, Finlay intimidated Cole, warning him to refer to Little Bastard as "Hornswoggle." On March 30, Hornswoggle helped Finlay beat Mr. Kennedy by performing a senton bomb off a stepladder onto Mr. Kennedy, essentially copying Kennedy's move, the Kenton Bomb. SmackDown! announcers Michael Cole and JBL immediately referred to the move as the "Lepreton Bomb". During the Money in the Bank ladder match at WrestleMania 23, Mr. Kennedy hit Hornswoggle with a Green Bay Plunge off of a ladder when Hornswoggle tried to interfere on the behalf on Finlay. On the following edition of SmackDown!, Finlay attacked Mr. Kennedy after his match and challenged him to a handicap match with Postl as Finlay's partner. Before the match, Mr. Kennedy apologized for hurting Hornswoggle. Finlay accepted his apology and formed a team with Kennedy.

Hornswoggle won the WWE Cruiserweight Championship after he pinned Jamie Noble in a Cruiserweight Open at The Great American Bash. The other participants and commentators were unaware that he was a participant in the match until the referee counted the pin and awarded him the belt. Hornswoggle then began a storyline feud with Noble over the belt. The next week on SmackDown!, Hornswoggle retained the title when he defeated Noble by countout. He attacked Noble in the following weeks by shoving a pie in his face, spraying him with a fire extinguisher, pushing him into Kane and causing him to get chokeslammed, and locking him in a large box.



Career Honours
| | |
| --- | --- |
| 2007 | |
Former Youth Teams
None Found...
Former Senior Teams
None Found...
Former Club Staff
None Found...
Contracts
None Found...
Fanart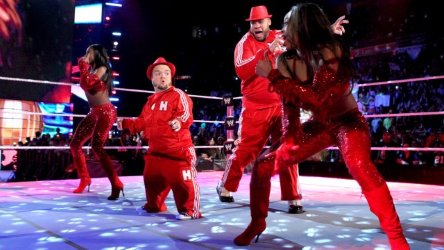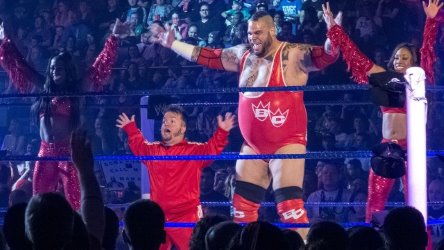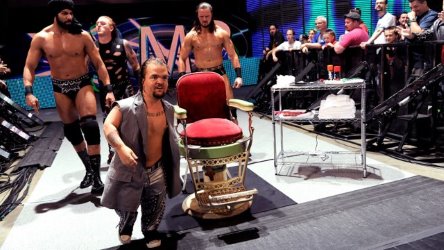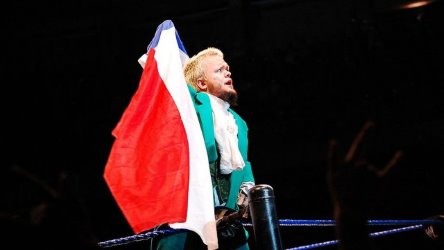 Banner
Statistics
None Found...
Other Links