Site
Home /
Sport
/
Soccer
/
English Premier League
/
Liverpool /
Diogo Jota
Description
Available in:
Diogo José Teixeira da Silva (born 4 December 1996), known as Diogo Jota, is a Portuguese professional footballer who plays as a forward for Premier League club Liverpool and the Portugal national team.

He started playing with Paços de Ferreira, signing with Atlético Madrid after two seasons in the Primeira Liga and being consecutively loaned to Porto and Wolverhampton Wanderers. In 2018, he moved to the latter club on a permanent deal. He signed with Liverpool F.C. in 2020.

Jota played for Portugal at under-19, under-21 and under-23 levels. He made his senior debut in 2019.



Season Stats
14 appearances in the current 2021-2022 Season
9 goals scored in the current 2021-2022 Season

Career Honours


2018-2019
Ath Madrid


2017-2018
Wolves

Former Youth Teams

2013-2015

Former Senior Teams

2014-2016

2016-2018

2016-2017 (Loan)

2017-2018 (Loan)

2018-2020

Former Club Staff
Contracts
| | |
| --- | --- |
| 2018-2022 | |
Fanart
Banner
Statistics




Wolves
Appearances
UEFA Europa League
2019-2020
14


Wolves
Appearances
English Premier League
2019-2020
34


Wolves
Assists
English Premier League
2019-2020
1


Wolves
Assists
UEFA Europa League
2019-2020
5


Wolves
Goals
English Premier League
2019-2020
7


Wolves
Goals
UEFA Europa League
2019-2020
9


Wolves
Mins Played
UEFA Europa League
2019-2020
762


Wolves
Mins Played
English Premier League
2019-2020
2,298




Wolves
Appearances
EFL Cup
2018-2019
1


Wolves
Appearances
FA Cup
2018-2019
3


Wolves
Appearances
English Premier League
2018-2019
33


Wolves
Assists
FA Cup
2018-2019
2


Wolves
Assists
English Premier League
2018-2019
5


Wolves
Goals
FA Cup
2018-2019
1


Wolves
Goals
English Premier League
2018-2019
9


Wolves
Mins Played
EFL Cup
2018-2019
33


Wolves
Mins Played
FA Cup
2018-2019
228


Wolves
Mins Played
English Premier League
2018-2019
2,369




Wolves
Appearances
EFL Cup
2017-2018
1


Wolves
Appearances
FA Cup
2017-2018
1


Wolves
Appearances
English League Championship
2017-2018
44


Wolves
Assists
English League Championship
2017-2018
6


Wolves
Goals
FA Cup
2017-2018
1


Wolves
Goals
English League Championship
2017-2018
17


Wolves
Mins Played
EFL Cup
2017-2018
21


Wolves
Mins Played
FA Cup
2017-2018
26


Wolves
Mins Played
English League Championship
2017-2018
3,625




FC Porto
Appearances
Taca de Liga
2016-2017
1


FC Porto
Appearances
Taca de Portugal
2016-2017
2


FC Porto
Appearances
UEFA Champions League
2016-2017
8


FC Porto
Appearances
Portuguese Primeira Liga
2016-2017
27


FC Porto
Assists
Portuguese Primeira Liga
2016-2017
7


FC Porto
Goals
UEFA Champions League
2016-2017
1


FC Porto
Goals
Portuguese Primeira Liga
2016-2017
8


FC Porto
Mins Played
Taca de Liga
2016-2017
33


FC Porto
Mins Played
Taca de Portugal
2016-2017
185


FC Porto
Mins Played
UEFA Champions League
2016-2017
386


FC Porto
Mins Played
Portuguese Primeira Liga
2016-2017
1,452




F.C. Paços de Ferreira
Appearances
Taca de Liga
2015-2016
2


F.C. Paços de Ferreira
Appearances
Taca de Portugal
2015-2016
2


F.C. Paços de Ferreira
Appearances
Portuguese Primeira Liga
2015-2016
31


F.C. Paços de Ferreira
Assists
Taca de Liga
2015-2016
1


F.C. Paços de Ferreira
Assists
Taca de Portugal
2015-2016
1


F.C. Paços de Ferreira
Assists
Portuguese Primeira Liga
2015-2016
8


F.C. Paços de Ferreira
Goals
Taca de Portugal
2015-2016
2


F.C. Paços de Ferreira
Goals
Portuguese Primeira Liga
2015-2016
12


F.C. Paços de Ferreira
Mins Played
Taca de Liga
2015-2016
107


F.C. Paços de Ferreira
Mins Played
Taca de Portugal
2015-2016
167


F.C. Paços de Ferreira
Mins Played
Portuguese Primeira Liga
2015-2016
2,755




F.C. Paços de Ferreira
Appearances
Taca de Portugal
2014-2015
2


F.C. Paços de Ferreira
Appearances
Portuguese Primeira Liga
2014-2015
10


F.C. Paços de Ferreira
Assists
Taca de Portugal
2014-2015
1


F.C. Paços de Ferreira
Assists
Portuguese Primeira Liga
2014-2015
3


F.C. Paços de Ferreira
Goals
Portuguese Primeira Liga
2014-2015
2


F.C. Paços de Ferreira
Goals
Taca de Portugal
2014-2015
2


F.C. Paços de Ferreira
Mins Played
Taca de Portugal
2014-2015
113


F.C. Paços de Ferreira
Mins Played
Portuguese Primeira Liga
2014-2015
641
Latest Season
34 Appearances
1 Assists
7 Goals
2,298 Mins Played
Previous Season
33 Appearances
5 Assists
9 Goals
2,369 Mins Played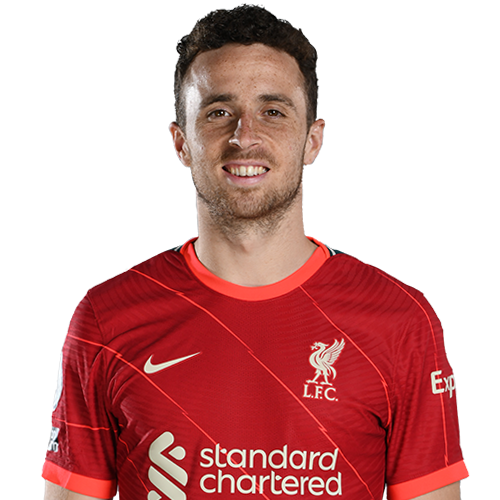 Other Links