Name
Christian Pulisic
Thumb
Image Source
User Rating
(0 users)
Complete
80%
Born
1998 (24 years old)
Birth Place
Hershey, Pennsylvania, USA
Position
Winger
Status
Active
EthnicityTeam Number
10
Height
1.72 m (5 ft 8 in)
Outfitter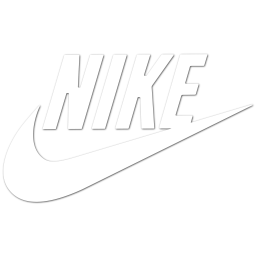 Kit
Nike Mercurial Vapor XII Elite
Side
Right
Agent
Relatives
Market Value
64,00 Mill. €
Wage Year
£8,112,000 (£156,000 a week)
Player CutoutPlayer Action RenderSport
Soccer
Team
Chelsea
2nd Team
USA
League
English Premier League
Creative Commons Artwork
Yes
Site
Home /
Sport
/
Soccer
/
English Premier League
/
Chelsea /
Christian Pulisic
Description
Available in:
Christian Mate Pulisic (/ˈmɑːteɪ pəˈlɪsɪk, ˈpʊlɪʃɪtʃ/; Croatian: Pulišić, pronounced ; born September 18, 1998) is an American professional soccer player who plays as a winger or an attacking midfielder for Premier League club Chelsea and the United States national team. Due to his high level of play along with his nationality, he has been given the nickname "Captain America" by fans and other players.

Pulisic began his professional career at German club Borussia Dortmund, where, after fast progression through the team's youth academy, in which he featured in only 15 youth games, he was promoted to the senior team in 2016, at age 17. He featured sparingly in his first season at the club, but his involvement increased dramatically in the following campaign, where he was a mainstay in the Dortmund team that won the 2016–17 DFB-Pokal. In 2018, he finished second in the inaugural Kopa Trophy, given to the best player under age 21.

In January 2019, Pulisic moved to Chelsea in a transfer worth $73 million (£57.6 million), making him the most expensive North American player of all time, and began playing for the club in the 2019–20 season.

Pulisic has scored 16 goals in 38 games as a United States international player. He has appeared and scored at every youth level and made his senior team debut in March 2016 at age 17. He is the youngest player ever to captain the United States national team in the modern era. He helped the U.S. to the final of the 2019 CONCACAF Gold Cup, and has won a U.S. Soccer Young Male Athlete of the Year award, two U.S. Soccer Male Athlete of the Year awards, and a UEFA Champions League winners medal.



Season Stats
8 appearances in the current 2022-2023 Season
1 goals scored in the current 2022-2023 Season

Career Honours

UEFA Super Cup
2021
Chelsea

FIFA Club World Cup
2021
Chelsea

UEFA Champions League
2020-2021
Chelsea

DFB-Pokal
2016-2017
Dortmund
Career Milestones


FIFA World Cup Player Of The Match
2022-11-25


FIFA World Cup Player Of The Match
2022-11-29
Former Youth Teams
Former Senior Teams

2016-2019
Former Club Staff
Contracts

2016-2019

2019-2024
Fanart
Banner
News Reports
None found...
Statistics




Chelsea
Appearances
English Premier League
2020-2021
27


Chelsea
Assists
English Premier League
2020-2021
2


Chelsea
Goals
English Premier League
2020-2021
4
Other Links