Site
Home /
Sport
/
Fighting
/
_No League
/
_Deceased Fighting /
Chris Benoit
Description
Available in:
Christopher Michael Benoit (/bənˈwɑː/; May 21, 1967 – June 24, 2007) was a Canadian professional wrestler. During his 22-year career, Benoit worked for numerous promotions including the World Wrestling Federation/World Wrestling Entertainment (WWF/WWE), World Championship Wrestling (WCW), Extreme Championship Wrestling (ECW), and New Japan Pro-Wrestling (NJPW). Industry journalist Dave Meltzer considered him "one of the top 10, maybe even the top 5, all-time greats".

Benoit held 22 championships between WWF/WWE, WCW, NJPW, and ECW. He was a two-time world champion, having been a one-time WCW World Heavyweight Champion, and a one-time World Heavyweight Champion in WWE; he was booked to win a third world championship at a WWE event on the night of his death. Benoit was the twelfth WWE Triple Crown Champion and seventh WCW Triple Crown Champion, and the second of four men in history to achieve both the WWE and WCW Triple Crown Championships. He was also the 2004 Royal Rumble winner, joining Shawn Michaels as the only two men to win a Royal Rumble as the number one entrant. Benoit headlined multiple pay-per-views for WWE, including a victory in the World Heavyweight Championship main event match of WrestleMania XX in 2004.

Benoit murdered his wife on June 22, 2007, his son on June 23, 2007, and hanged himself on June 24, 2007. Research suggests depression and brain damage from numerous concussions are likely contributing factors leading to the crimes.



Career Honours


2006


2006


2005


2004


2004


2000


2000


2000


2000


1999


1999


1999


1998


1998


1995


1994


1993


1991


1990
Former Youth Teams
None Found...
Former Senior Teams
None Found...
Former Club Staff
None Found...
Contracts
None Found...
Fanart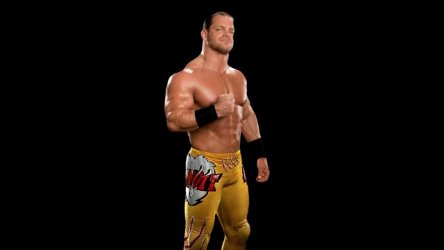 Banner
Statistics
None Found...
Other Links