Site
Home /
Sport
/
Fighting
/
_No League
/
_Retired WWE /
Trish Stratus
Description
Available in:
Patricia Anne Stratigeas (/ˈstrætɪdʒiəs/; born December 18, 1975) better known by her wrestling stage name Trish Stratus, is a Canadian fitness master, fitness model, retired professional wrestler, actress and television personality.

After beginning her career as a fitness model, Stratigeas began working for the World Wrestling Federation (WWF), which was later renamed World Wrestling Entertainment (WWE). Early in her career, she was mostly involved in sexually themed storylines, such as managing the team T & A (Test & Albert, while doubling as a slang expression abbreviated from "Tits and Ass"), and a kayfabe affair with Vince McMahon's Mr. McMahon character. As Stratus spent more time in the ring, her perceived wrestling skills strengthened and her popularity increased. Because of this, she was made a one-time WWE Hardcore Champion, three-time "WWE Babe of the Year" and was proclaimed "Diva of the Decade". After nearly seven years in the business, Stratus retired from professional wrestling at WWE Unforgiven on September 17, 2006 after winning her record-setting seventh WWE Women's Championship.

Following her full-time performing, she would make occasional appearances in WWE. In 2011, Stratus was a trainer for WWE Tough Enough. She was inducted into the WWE Hall of Fame in 2013 as the youngest member in its history. In 2018, she returned to WWE, participating in the 2018 Women's Royal Rumble. She later competed at the all-female Evolution event, teaming with Lita in a tag team match against Mickie James and Alicia Fox, and had her match against Charlotte Flair at SummerSlam 2019.

Aside from professional wrestling, Stratus has appeared on a number of magazine covers and has been involved in charity work. She has also hosted several award and television shows and had owned yoga studio.



Career Honours


2013


2006


2005


2004


2003


2002


2002


2001
Former Youth Teams
None Found...
Former Senior Teams
None Found...
Former Club Staff
None Found...
Contracts
None Found...
Fanart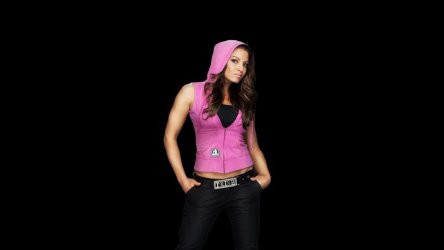 Banner
Statistics
None Found...
Other Links