Site
Home /
Sport
/
Fighting
/
_No League
/
_Retired WWE /
Ivory
Description
Available in:
Lisa Mary Moretti (born November 26, 1961) is an American former professional wrestler. She is best known for her time with World Wrestling Entertainment (WWE, previously the World Wrestling Federation) between 1999 and 2005 under the ring name Ivory. Moretti began her career and first found national exposure in the independent promotion Gorgeous Ladies of Wrestling (GLOW), where she performed as Tina Ferrari from the mid-to-late-1980s. Moretti debuted in the World Wrestling Federation in 1999 as the manager for D'Lo Brown & Mark Henry. She won the WWE Women's Championship twice, before becoming a part of the villainous Right to Censor, a storyline stable of characters with harshly conservative sociopolitical views. This led to her third Women's Championship victory. Overall Ivory is a three time champion in WWE.

In her later years with WWE, she wrestled only sporadically. Moretti did, however, co-host WWE Experience, and served as one of the trainers on WWE Tough Enough. After Moretti left WWE in 2005, she wrestled for Women Superstars Uncensored, winning two other titles, and was also inducted into the WSU Hall of Fame. Moretti also began volunteering at her local animal shelter. In addition, Moretti opened an animal care and grooming facility named Downtown Dog, in her hometown in 2007.

On April 6, 2018, Ivory was inducted into the WWE Hall of Fame.



Career Honours
Former Youth Teams
None Found...
Former Senior Teams
None Found...
Former Club Staff
None Found...
Contracts
None Found...
Fanart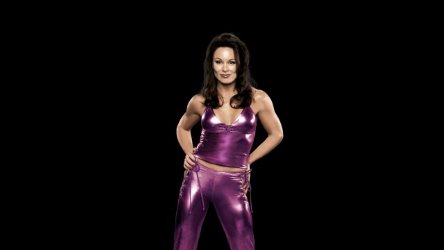 Banner
Statistics
None Found...
Other Links