Site
Home /
Sport
/
Golf
/
_No League
/
_Deceased Golf /
Arnold Palmer
Description
Available in:
Arnold Daniel Palmer (September 10, 1929 – September 25, 2016) was an American professional golfer who is generally regarded as one of the greatest and most charismatic players in the sport's history. Dating back to 1955, he won numerous events on both the PGA Tour and the circuit now known as PGA Tour Champions. Nicknamed The King, he was one of golf's most popular stars and seen as a trailblazer, the first superstar of the sport's television age, which began in the 1950s.
Palmer's social impact on behalf of golf was perhaps unrivaled among fellow professionals; his humble background and plain-spoken popularity helped change the perception of golf from an elite, upper-class pastime (private clubs) to a more populist sport accessible to middle and working classes (public courses). Palmer, Jack Nicklaus, and Gary Player were "The Big Three" in golf during the 1960s; they are widely credited with popularizing and commercializing the sport around the world.
In a career spanning more than six decades, he won 62 PGA Tour titles from 1955 to 1973. He is fifth on the Tour's all-time victory list, trailing only Tiger Woods, Sam Snead, Jack Nicklaus, and Ben Hogan. He won seven major titles in a six-plus-year domination from the 1958 Masters to the 1964 Masters. He also won the PGA Tour Lifetime Achievement Award in 1998, and in 1974 was one of the 13 original inductees into the World Golf Hall of Fame.

Career Honours


1964
_Retired Golf


1962
_Retired Golf


1962
_Retired Golf


1961
_Retired Golf


1960
_Retired Golf


1960
_Retired Golf


1958
_Retired Golf
Former Youth Teams
Former Senior Teams
Former Club Staff
Contracts
Fanart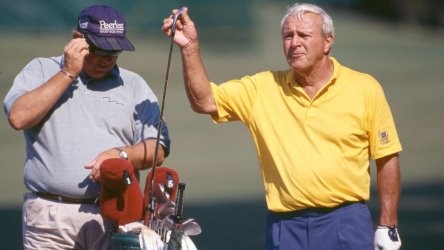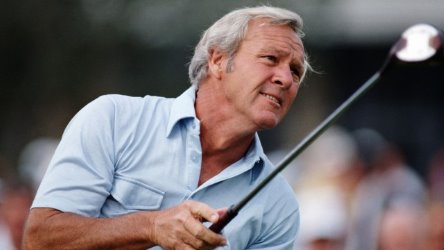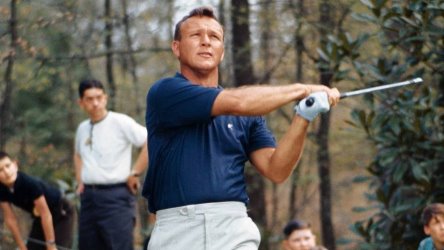 Banner

Statistics
None Found...
Other Links