Site
Home /
Sport /
Motorsport
/
British GT Championship
Logo
Upcoming Events
None Found...

Latest Results
Silverstone GP (08 Nov 2020)
Snetterton 300 Race 2 (04 Oct 2020)
Snetterton 300 Race 1 (03 Oct 2020)
Donington Park GP2 (20 Sep 2020)
Brands Hatch GP (30 Aug 2020)
Donington Park GP Race 2 (16 Aug 2020)
Donington Park GP Race 1 (15 Aug 2020)
Oulton Park Race 2 (02 Aug 2020)
Oulton Park Race 1 (01 Aug 2020)
Donington 2 (15 Sep 2019)
Description
Available in:
The Avon Tyres British GT Championship (previously known as the BRDC GT Championship) is a sports car racing series currently based in the United Kingdom, although they have had select races outside of Britain in the past few years. The series was created by the British Racing Drivers' Club in 1993 and for its first two seasons was called the National Sports GT Challenge. The series is currently run by the Stéphane Ratel Organisation in conjunction with the British Formula Three Championship, and sponsored by Avon Tyres.

As part of the evolution of the series, the GT3 class of cars were introduced in 2005. This class later became identical to the FIA GT3 European Championship class, using nearly identical rules from 2006 onward. GT3 rules include extensive performance balancing and handicap weights to make cars artificially more equal. Due to the cost-saving measures in the class, the faster GT2 class was phased out at the end of 2006. The new FIA GT4 class will be adapted in 2008, replacing the unique GTC class that had previously been used. For 2010, the G4 category amalgamates GT4-homologated cars and Supersport-type machines.

Seasons
| | | | | | | | | | | | |
| --- | --- | --- | --- | --- | --- | --- | --- | --- | --- | --- | --- |
| 2015 | | 2016 | | 2017 | | 2018 | | 2019 | | 2020 | |
Teams

2 Seas Motorsport


Academy Motorspor


balfe motorsport


Balfe Motorsport


Barwell Motorspor


Beechdean AMR


Century Motorspor


G-Cat Racing


hhc motorsport


JRM Racing


Optimum Motorspor


Team Abba Racing


TF Sport


TF Sport GT4


Tolman Motorsport
Key
(
) Missing Artwork
(- 4) Missing 4 Players: Data and Artwork
(
) Team Complete
Trophy Icon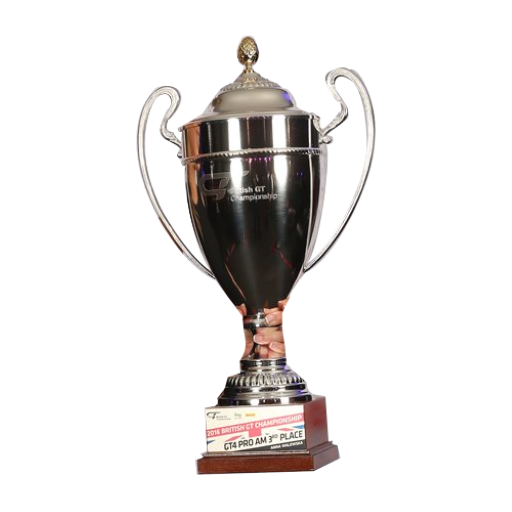 Fanart
Banner

Other Links