Name
MLB
Badge
Poster
Established
1869 (153 years old)
First Recorded Event
1993-04-04
Current Season
2022
API Football ID
1
Sport
Baseball
Location
United States
Gender
Male
Alternate Names
Major League Baseball
TV Rights
US - Turner Sports [-2021]
US - ESPN [-2021]
US - Fox Sports [-2021]
US - MLB Network [2009-2021]
Last Edit
Site
Home /
Sport /
Baseball
/
MLB
Logo
Upcoming Events
07 Jul 22
Cincinnati Reds
&nbsp
-
Pittsburgh Pira
07 Jul 22
Pittsburgh Pira
&nbsp
0 - 16
New York Yankee
07 Jul 22
Houston Astros
&nbsp
4 - 7
Kansas City Roy
07 Jul 22
Arizona Diamond
&nbsp
5 - 7
San Francisco G
07 Jul 22
Los Angeles Dod
&nbsp
2 - 1
Colorado Rockie
07 Jul 22
Houston Astros
&nbsp
-
Kansas City Roy
07 Jul 22
Philadelphia Ph
&nbsp
-
Washington Nati
07 Jul 22
Cincinnati Reds
&nbsp
-
Pittsburgh Pira
07 Jul 22
Baltimore Oriol
&nbsp
-
Los Angeles Ang
07 Jul 22
New York Mets
&nbsp
-
Miami Marlins



Latest Results
06 Jul 22
Detroit Tigers&nbsp
8 - 2
&nbsp
Cleveland Guard
06 Jul 22
Atlanta Braves&nbsp
3 - 0
&nbsp
St. Louis Cardi
06 Jul 22
Boston Red Sox&nbsp
1 - 7
&nbsp
Tampa Bay Rays
06 Jul 22
Philadelphia Ph&nbsp
2 - 3
&nbsp
Washington Nati
06 Jul 22
Baltimore Oriol&nbsp
2 - 1
&nbsp
Texas Rangers
06 Jul 22
Miami Marlins&nbsp
2 - 5
&nbsp
Los Angeles Ang
06 Jul 22
Cincinnati Reds&nbsp
3 - 8
&nbsp
New York Mets
06 Jul 22
Oakland Athleti&nbsp
1 - 2
&nbsp
Toronto Blue Ja
06 Jul 22
Milwaukee Brewe&nbsp
1 - 2
&nbsp
Chicago Cubs
06 Jul 22
Chicago White S&nbsp
9 - 8
&nbsp
Minnesota Twins
Description
Available in:
Major League Baseball (MLB) er det beste og mest prestisjefylte nivået innen baseball. Det er fellesbetegnelse for de to profesjonelle amerikanske (og til dels canadiske) ligaene American League og National League.

Major League Baseball ledes av en kommissær og organisasjonen står for alt det organisatoriske og tar avgjørelser med gensyn til uenigheter, bøtlegging etc.

Det er ingen lag som rykker opp eller ned fra MLB og strukturene ligger fast. De kan imidlertid utvides med nye lag, noe som skjer sjelden. På samme måte kan lag bli strøket fra MLB, hovedsakelig på grunn av økonomiske vanskeligheter, noe som imidlertid er en lang og krevende prosess.

Struktur
Major League Baseball består av 30 lag fordelt i de to ligaene American League og National League. Disse to er igjen delt opp i tre geografiske divisjoner: West, Central og East.

Alle lagene spiller 162 kamper i løpet av omtrent 180 dager fra tidlig april til tidlig oktober. Når to lag møtes spiller de vanligvis serier av kamper tre eller fire dager etter hverandre hjemme hos et av lagene. Sesongen er organisert slik at et lag hovedsakelig spiller mot andre lag fra sin egen liga og aller flest fra sin egen divisjon. I 1997 ble det såkalte interleague play innført hvor alle lag spiller noen få kamper på tvers av liga.

Det laget som har vunnet flest kamper totalt går videre fra hver divisjon til sluttspillet (playoff) i oktober. I tillegg spiller de nest beste lagene en kamp om en ekstra plass (wild card) slik at det tilsammen blir fire lag fra hver liga. Den første runden i sluttspillet tilsvarer kvartfinale og kalles Division Series. Her møtes lagene i serier med best-av-fem kamper. Seriene i sluttspillet avbrytes når det er klart hvem som vinner. Semifinalene kalles League Championship Series, og her spilles det opp til sju kamper. Vinnerne fra American League og National League møtes til slutt i World Series, som også spilles som best-av-sju, og vinneren her blir World Series Champion.

Seasons

1993

1994

1995

1996

1997

1998

1999

2000

2001

2002

2003

2004

2005

2006

2007

2008

2009

2010

2011

2012

2013

2014

2015

2016

2017

2018

2019

2020

2021

2022
Teams

Arizona Diamondba


Atlanta Braves


Baltimore Orioles


Boston Red Sox


Chicago Cubs


Chicago White Sox


Cincinnati Reds


Cleveland Guardia


Colorado Rockies


Detroit Tigers


Houston Astros


Kansas City Royal


Los Angeles Angel


Los Angeles Dodge


Miami Marlins


Milwaukee Brewers


Minnesota Twins


New York Mets


New York Yankees


Oakland Athletics


Philadelphia Phil


Pittsburgh Pirate


San Diego Padres


San Francisco Gia


Seattle Mariners


St. Louis Cardina


Tampa Bay Rays


Texas Rangers


Toronto Blue Jays


Washington Nation
Key
(
) Missing Artwork
(- 4) Missing 4 Players: Data and Artwork
(
) Team Complete
Trophy Icon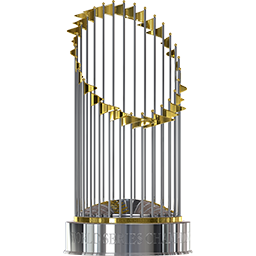 Fanart
Banner

Other Links