Site
Home /
Sport /
Soccer
/
African Cup of Nations
Logo
Upcoming Events
20 Mar 23
Nigeria
&nbsp
-
Guinea-Bissau
20 Mar 23
Sierra Leone
&nbsp
-
São Tomé and
20 Mar 23
Burkina Faso
&nbsp
-
Togo
20 Mar 23
Cape Verde
&nbsp
-
Eswatini
20 Mar 23
Cameroon
&nbsp
-
Namibia
20 Mar 23
Egypt
&nbsp
-
Malawi
20 Mar 23
Guinea
&nbsp
-
Ethiopia
20 Mar 23
Ghana
&nbsp
-
Angola
20 Mar 23
Madagascar
&nbsp
-
Central African
20 Mar 23
Algeria
&nbsp
-
Niger



Latest Results
27 Sep 22
Zimbabwe&nbsp
-
&nbsp
Morocco
27 Sep 22
Burundi&nbsp
-
&nbsp
Kenya
19 Sep 22
Morocco&nbsp
-
&nbsp
Zimbabwe
19 Sep 22
Kenya&nbsp
-
&nbsp
Burundi
13 Jun 22
South Africa&nbsp
-
&nbsp
Zimbabwe
13 Jun 22
São Tomé and &nbsp
0 - 10
&nbsp
Nigeria
13 Jun 22
Liberia&nbsp
0 - 2
&nbsp
Morocco
13 Jun 22
Sierra Leone&nbsp
2 - 2
&nbsp
Guinea-Bissau
13 Jun 22
Mauritius&nbsp
-
&nbsp
Nigeria
09 Jun 22
Zimbabwe&nbsp
-
&nbsp
Liberia
Description
Available in:
The CAF Africa Cup of Nations, officially CAN (French: Coupe d'Afrique des Nations), also referred to as AFCON, or Total Africa Cup of Nations for sponsorship reasons, is the main international association football competition in Africa. It is sanctioned by the Confederation of African Football (CAF) and was first held in 1957. Since 1968, it has been held every two years. The title holders at the time of a FIFA Confederations Cup qualify for that competition.

In 1957 there were only three participating nations: Egypt, Sudan and Ethiopia. South Africa was originally scheduled to compete, but were disqualified due to the apartheid policies of the government then in power. Since then, the tournament has grown greatly, making it necessary to hold a qualifying tournament. The number of participants in the final tournament reached 16 in 1998 (16 teams were to compete in 1996 but Nigeria withdrew, reducing the field to 15, and the same happened with Togo's withdrawal in 2010), and until 2017, the format had been unchanged, with the sixteen teams being drawn into four groups of four teams each, with the top two teams of each group advancing to a "knock-out" stage. On 20 July 2017, the Africa Cup of Nations was moved from January to June and expanded from 16 to 24 teams.

Egypt is the most successful nation in the cup's history, winning the tournament a record of seven times (including when Egypt was known as the United Arab Republic between 1958 and 1961). Three different trophies have been awarded during the tournament's history, with Ghana and Cameroon winning the first two versions to keep after each of them won a tournament three times. The current trophy was first awarded in 2002 and with Egypt winning it indefinitely after winning their unprecedented third consecutive title in 2010.

As of 2013, the tournament was switched to being held in odd-numbered years so as not to clash with the FIFA World Cup.



Seasons

| | | | | | | | | | | | |
| --- | --- | --- | --- | --- | --- | --- | --- | --- | --- | --- | --- |
| 2017 | | 2018 | | 2019 | | 2020-2021 | | 2021 | | 2022-2023 | |
Teams

Algeria -6


Angola -9


Benin -9


Botswana -11


Burkina Faso -9


Burundi -11


Cameroon


Cape Verde -9


Central African -11


Chad -11


Comoros -11


Congo -11


Djibouti -11


DR Congo -10


Egypt -9


Equatorial Guin -10


Eritrea -11


Eswatini -11


Ethiopia -11


Gabon -10


Gambia -9


Ghana


Guinea -4


Guinea-Bissau -8


Ivory Coast -5


Kenya -11


Lesotho -11


Liberia -11


Libya -10


Madagascar -10


Malawi -11


Mali -3


Mauritania -10


Mauritius -11


Morocco


Mozambique -10


Namibia -11


Niger -11


Nigeria -5


Rwanda -11


São Tomé and -11


Senegal


Seychelles -11


Sierra Leone -9


Somalia -11


South Africa -8


South Sudan -11


Sudan -11


Tanzania -10


Togo -11


Tunisia


Uganda -11


Zambia -7


Zimbabwe -9
Key
(
) Missing Artwork
(- 4) Missing 4 Players: Data and Artwork
(
) Team Complete
Trophy Icon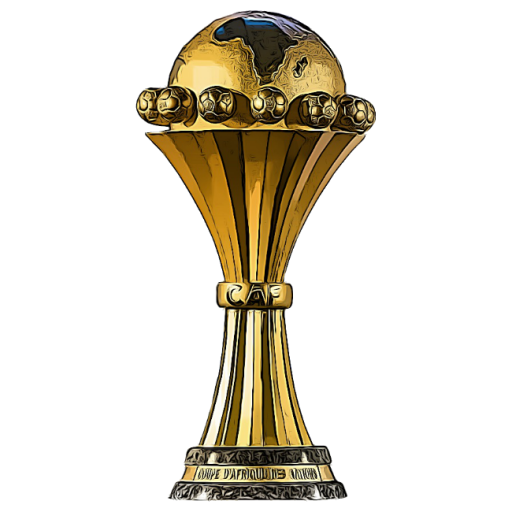 Fanart
Banner

Other Links