Name
Jamie Vardy
Thumb
Image Source
User Rating
(2 users)
Complete
100%
Born
1987 (36 years old)
Birth Place
Sheffield, England
Position
Forward
Status
Active
EthnicityTeam Number
9
Height
1.78 m (5 ft 10 in)
Weight
76 kg
Outfitter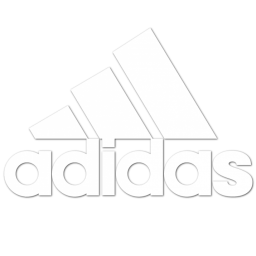 Kit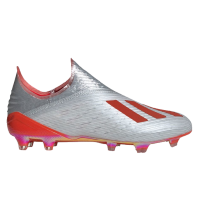 adidas X 19+
Side
Right
Agent
Key Sports Management Ltd.
Market Value
£1,000,000
Wage Year
£7,280,000 (£140,000 a week)
Player CutoutPlayer Action RenderSport
Soccer
Team
Leicester
2nd Team
League
English Premier League
Creative Commons Artwork
Yes
Site
Home /
Sport
/
Soccer
/
English Premier League
/
Leicester /
Jamie Vardy
Description
Available in:
Jamie Richard Vardy (né Gill; born 11 January 1987) is an English professional footballer who plays as a striker for Premier League club Leicester City and the England national team.

After being released by Sheffield Wednesday at the age of sixteen, Vardy began his senior career with Stocksbridge Park Steels, breaking into the first team in 2007 and spending three seasons there before joining Northern Premier League club FC Halifax Town in 2010. Scoring 25 goals in his debut season, he won the club's "Player's Player of the Year" award and then moved to Conference Premier club Fleetwood Town in August 2011 for an undisclosed fee. He scored 31 league goals in his first season at his new team, winning the team's "Player of the Year" award as they won the division.

In May 2012, Vardy signed for Leicester City in the Championship for a non-League record transfer fee of £1 million and helped the team win the Championship in 2014. In the 2015–16 Premier League season, he scored in eleven consecutive Premier League matches, breaking Ruud van Nistelrooy's record, and was voted the Premier League Player of the Season and FWA Footballer of the Year as outsiders Leicester won the title. He won the Premier League Golden Boot for the 2019–20 season, becoming the oldest player to win the award.

Vardy made his international debut in June 2015 and was selected for UEFA Euro 2016 and the 2018 FIFA World Cup.



Season Stats
12 appearances in the current 2022-2023 Season
1 goals scored in the current 2022-2023 Season

Career Honours

FA Community Shield
2021
Leicester

FA Cup
2020-2021
Leicester

Premier League Golden Boot
2019-2020
Leicester

Premier League Player of the Season
2015-2016
Leicester

Premier League
2015-2016
Leicester

FWA Footballer of the Year
2015-2016
Leicester

Championship
2013-2014
Leicester
Career MilestonesFormer Youth Teams
| | |
| --- | --- |
| 2002-2002 | 2003-2007 |
Former Senior Teams

2007-2010

2010-2011

2011-2012

2015-
Former Club Staff
Contracts

2018-2022

2022-2024
Fanart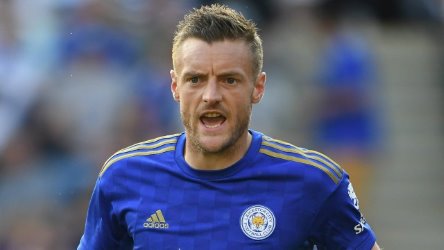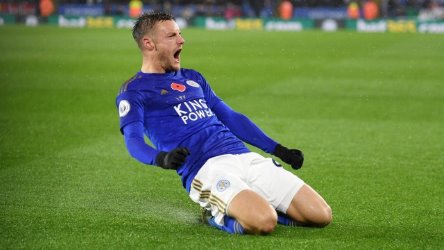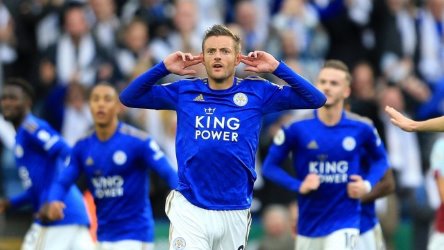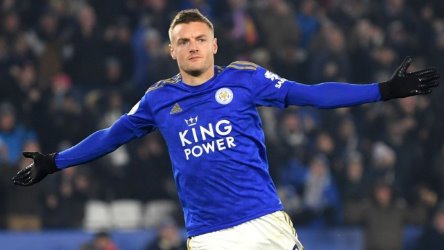 Banner

News Reports
None found...
Statistics




Leicester
Appearances
English Premier League
2019-2020
35


Leicester
Appearances
EFL Cup
2019-2020
4


Leicester
Appearances
FA Cup
2019-2020
1


Leicester
Assists
English Premier League
2019-2020
5


Leicester
Assists
EFL Cup
2019-2020
2


Leicester
Goals
English Premier League
2019-2020
23


Leicester
Mins Played
English Premier League
2019-2020
3,034


Leicester
Mins Played
EFL Cup
2019-2020
365


Leicester
Mins Played
FA Cup
2019-2020
90




Leicester
Appearances
English Premier League
2018-2019
34


Leicester
Appearances
EFL Cup
2018-2019
2


Leicester
Assists
English Premier League
2018-2019
4


Leicester
Goals
English Premier League
2018-2019
18


Leicester
Mins Played
English Premier League
2018-2019
2,726


Leicester
Mins Played
EFL Cup
2018-2019
180




England
Appearances
FIFA World Cup
2018
8


England
Appearances
International Friendlies
2018
3


England
Goals
FIFA World Cup
2018
1


England
Goals
International Friendlies
2018
1


England
Mins Played
FIFA World Cup
2018
245


England
Mins Played
International Friendlies
2018
152




Leicester
Appearances
English Premier League
2017-2018
37


Leicester
Appearances
EFL Cup
2017-2018
2


Leicester
Appearances
FA Cup
2017-2018
3


Leicester
Assists
English Premier League
2017-2018
1


Leicester
Goals
English Premier League
2017-2018
20


Leicester
Goals
EFL Cup
2017-2018
1


Leicester
Goals
FA Cup
2017-2018
2


Leicester
Mins Played
English Premier League
2017-2018
3,247


Leicester
Mins Played
EFL Cup
2017-2018
74


Leicester
Mins Played
FA Cup
2017-2018
213




England
Appearances
International Friendlies
2017
3


England
Mins Played
International Friendlies
2017
228




Leicester
Appearances
UEFA Champions League
2016-2017
9


Leicester
Appearances
English Premier League
2016-2017
35


Leicester
Appearances
EFL Cup
2016-2017
1


Leicester
Appearances
FA Cup
2016-2017
2


Leicester
Assists
English Premier League
2016-2017
4


Leicester
Goals
UEFA Champions League
2016-2017
2


Leicester
Goals
English Premier League
2016-2017
13


Leicester
Mins Played
UEFA Champions League
2016-2017
772


Leicester
Mins Played
English Premier League
2016-2017
2,802


Leicester
Mins Played
EFL Cup
2016-2017
45


Leicester
Mins Played
FA Cup
2016-2017
108




England
Appearances
International Friendlies
2016
5


England
Appearances
European Championships
2016
6


Leicester
Appearances
FA Community Shield
2016
1


England
Assists
European Championships
2016
1


England
Goals
International Friendlies
2016
4


England
Goals
European Championships
2016
1


Leicester
Goals
FA Community Shield
2016
1


England
Mins Played
International Friendlies
2016
332


England
Mins Played
European Championships
2016
354


Leicester
Mins Played
FA Community Shield
2016
90




Leicester
Appearances
English Premier League
2015-2016
36


Leicester
Appearances
FA Cup
2015-2016
1


Leicester
Appearances
EFL Cup
2015-2016
1


Leicester
Assists
English Premier League
2015-2016
6


Leicester
Goals
English Premier League
2015-2016
24


Leicester
Mins Played
English Premier League
2015-2016
3,133


Leicester
Mins Played
FA Cup
2015-2016
17


Leicester
Mins Played
EFL Cup
2015-2016
56




England
Appearances
International Friendlies
2015
1


England
Mins Played
International Friendlies
2015
16




Leicester
Appearances
English Premier League
2014-2015
34


Leicester
Appearances
FA Cup
2014-2015
2


Leicester
Assists
English Premier League
2014-2015
8


Leicester
Goals
English Premier League
2014-2015
5


Leicester
Mins Played
English Premier League
2014-2015
2,241


Leicester
Mins Played
FA Cup
2014-2015
94




Leicester
Appearances
English League Championship
2013-2014
37


Leicester
Assists
English League Championship
2013-2014
4


Leicester
Goals
English League Championship
2013-2014
16


Leicester
Mins Played
English League Championship
2013-2014
2,897




Leicester
Appearances
English League Championship
2012-2013
26


Leicester
Assists
English League Championship
2012-2013
3


Leicester
Goals
English League Championship
2012-2013
4


Leicester
Mins Played
English League Championship
2012-2013
1,471




Fleetwood Town
Appearances
English National League
2011-2012
36


Fleetwood Town
Appearances
FA Cup
2011-2012
4


Fleetwood Town
Assists
English National League
2011-2012
13


Fleetwood Town
Goals
English National League
2011-2012
31


Fleetwood Town
Goals
FA Cup
2011-2012
3


Fleetwood Town
Mins Played
English National League
2011-2012
3,002


Fleetwood Town
Mins Played
FA Cup
2011-2012
360
Other Links