Site
Home /
Sport
/
Soccer
/
Spanish La Liga
/
Real Madrid /
Karim Benzema
Description
Available in:
Karim Mostafa Benzema (French pronunciation: ​; born 19 December 1987) is a French professional footballer who plays as a striker for Spanish club Real Madrid and the France national team. He has been described as an "immensely talented striker" who is "strong and powerful" and "a potent finisher from inside the box".

Benzema was born in the city of Lyon and began his football career with local club Bron Terraillon. In 1996, he joined Olympique Lyonnais, and subsequently came through the club's youth academy. Benzema made his professional debut in the 2004–05 season and appeared sporadically in his first three seasons as Lyon won three titles in that span. In the 2007–08 season, Benzema became a starter and had a breakthrough year scoring over 30 goals as Lyon won its seventh straight league title. For his performances, he was named the National Union of Professional Footballers (UNFP) Ligue 1 Player of the Year and named to the organization's Team of the Year. Benzema was also the league's top scorer and given the Bravo Award by Italian magazine Guerin Sportivo. After another season at Lyon, in July 2009, Benzema moved to Real Madrid in a transfer fee worth over €35 million ($50 million), and signed a six-year contract.

After struggling to establish himself in his debut season with Real Madrid, in the ensuing two seasons, Benzema reached prominence, scoring 32 goals en route to helping the club win the Copa del Rey in 2011 and the 2011–12 edition of La Liga. He has won the Champions League four times, all with Real Madrid: in 2014 and three times consecutively from 2016 to 2018. He has been named French Player of the Year three times for his performances in 2011, 2012 and 2014.

Benzema is a former French youth international and has represented his nation from under-17 level onwards. Prior to playing for the senior team, he played on the under-17 team that won the 2004 UEFA European Under-17 Championship. Benzema made his senior international debut in March 2007 in a friendly match against Austria, scoring in a 1–0 win. Benzema has earned over 80 caps and represented France at three major international tournaments: the 2008 and 2012 editions of the UEFA European Championship and the 2014 FIFA World Cup. However, Benzema has been left out of major tournament squads on three occasions: 2010 World Cup due to lack of playing time with Real Madrid, Euro 2016 after a publicised scandal involving blackmail, and 2018 World Cup for alleged tactical reasons.



Season Stats
13 appearances in the current 2021-2022 Season
11 goals scored in the current 2021-2022 Season

Career Honours


2019-2020
Real Madrid


2018
Real Madrid


2017-2018
Real Madrid


2017
Real Madrid


2017
Real Madrid


2017
Real Madrid


2016-2017
Real Madrid


2016-2017
Real Madrid


2016
Real Madrid


2016
Real Madrid


2015-2016
Real Madrid


2014
Real Madrid


2014
Real Madrid


2013-2014
Real Madrid


2013-2014
Real Madrid


2012
Real Madrid


2011-2012
Real Madrid


2010-2011
Real Madrid


2008
Lyon


2007-2008
Lyon


2007-2008
Lyon


2007-2008
Lyon


2007
Lyon


2006-2007
Lyon


2006
Lyon


2005-2006
Lyon


2004-2005
Lyon

Former Youth Teams

1997-2005

Former Senior Teams

2004-2009

2007-

Former Club Staff
Contracts
| | | | |
| --- | --- | --- | --- |
| 2009-2021 | | 2021-2022 | |
Fanart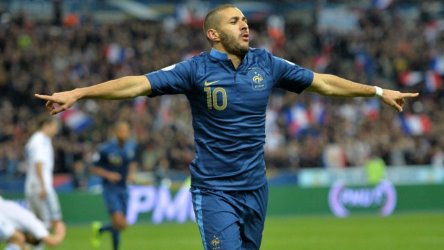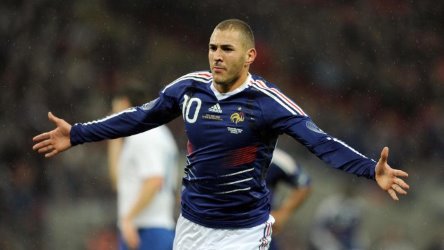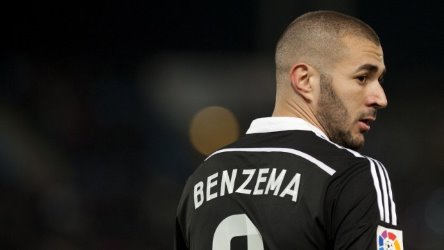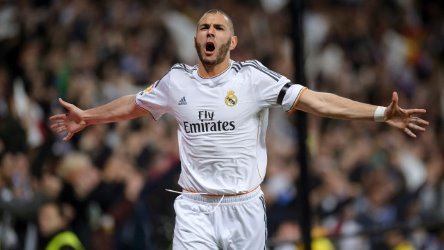 Banner

Statistics




Real Madrid
Appearances
Spanish La Liga
2019-2020
37


Real Madrid
Appearances
Copa del Rey
2019-2020
3


Real Madrid
Appearances
UEFA Champions League
2019-2020
8


Real Madrid
Assists
Spanish La Liga
2019-2020
8


Real Madrid
Assists
Copa del Rey
2019-2020
1


Real Madrid
Assists
UEFA Champions League
2019-2020
2


Real Madrid
Goals
Spanish La Liga
2019-2020
21


Real Madrid
Goals
Copa del Rey
2019-2020
1


Real Madrid
Goals
UEFA Champions League
2019-2020
5


Real Madrid
Mins Played
Spanish La Liga
2019-2020
3,155


Real Madrid
Mins Played
Copa del Rey
2019-2020
182


Real Madrid
Mins Played
UEFA Champions League
2019-2020
643




Real Madrid
Appearances
Copa del Rey
2018-2019
6


Real Madrid
Appearances
FIFA Club World Cup
2018-2019
2


Real Madrid
Appearances
Spanish La Liga
2018-2019
36


Real Madrid
Appearances
UEFA Champions League
2018-2019
8


Real Madrid
Assists
Copa del Rey
2018-2019
1


Real Madrid
Assists
FIFA Club World Cup
2018-2019
1


Real Madrid
Assists
Spanish La Liga
2018-2019
7


Real Madrid
Assists
UEFA Champions League
2018-2019
2


Real Madrid
Goals
Copa del Rey
2018-2019
4


Real Madrid
Goals
Spanish La Liga
2018-2019
21


Real Madrid
Goals
UEFA Champions League
2018-2019
4


Real Madrid
Mins Played
Copa del Rey
2018-2019
456


Real Madrid
Mins Played
FIFA Club World Cup
2018-2019
180


Real Madrid
Mins Played
Spanish La Liga
2018-2019
2,962


Real Madrid
Mins Played
UEFA Champions League
2018-2019
587




Real Madrid
Appearances
UEFA Super Cup
2018
1


Real Madrid
Goals
UEFA Super Cup
2018
1


Real Madrid
Mins Played
UEFA Super Cup
2018
120




Real Madrid
Appearances
Copa del Rey
2017-2018
1


Real Madrid
Appearances
FIFA Club World Cup
2017-2018
2


Real Madrid
Appearances
Spanish La Liga
2017-2018
32


Real Madrid
Appearances
UEFA Champions League
2017-2018
9


Real Madrid
Assists
Spanish La Liga
2017-2018
11


Real Madrid
Goals
Copa del Rey
2017-2018
1


Real Madrid
Goals
Spanish La Liga
2017-2018
5


Real Madrid
Goals
UEFA Champions League
2017-2018
5


Real Madrid
Mins Played
Copa del Rey
2017-2018
90


Real Madrid
Mins Played
FIFA Club World Cup
2017-2018
160


Real Madrid
Mins Played
Spanish La Liga
2017-2018
2,156


Real Madrid
Mins Played
UEFA Champions League
2017-2018
600




Real Madrid
Appearances
Supercopa de Espana
2017
2


Real Madrid
Appearances
UEFA Super Cup
2017
1


Real Madrid
Goals
Supercopa de Espana
2017
1


Real Madrid
Mins Played
Supercopa de Espana
2017
148


Real Madrid
Mins Played
UEFA Super Cup
2017
83




Real Madrid
Appearances
Copa del Rey
2016-2017
3


Real Madrid
Appearances
FIFA Club World Cup
2016-2017
2


Real Madrid
Appearances
Spanish La Liga
2016-2017
29


Real Madrid
Appearances
UEFA Champions League
2016-2017
13


Real Madrid
Assists
Copa del Rey
2016-2017
1


Real Madrid
Assists
FIFA Club World Cup
2016-2017
1


Real Madrid
Assists
Spanish La Liga
2016-2017
5


Real Madrid
Assists
UEFA Champions League
2016-2017
1


Real Madrid
Goals
Copa del Rey
2016-2017
1


Real Madrid
Goals
FIFA Club World Cup
2016-2017
2


Real Madrid
Goals
Spanish La Liga
2016-2017
11


Real Madrid
Goals
UEFA Champions League
2016-2017
5


Real Madrid
Mins Played
Copa del Rey
2016-2017
114


Real Madrid
Mins Played
FIFA Club World Cup
2016-2017
200


Real Madrid
Mins Played
Spanish La Liga
2016-2017
1,914


Real Madrid
Mins Played
UEFA Champions League
2016-2017
953




Real Madrid
Appearances
UEFA Super Cup
2016
1


Real Madrid
Mins Played
UEFA Super Cup
2016
58




Real Madrid
Appearances
Spanish La Liga
2015-2016
27


Real Madrid
Appearances
UEFA Champions League
2015-2016
9


Real Madrid
Assists
Spanish La Liga
2015-2016
8


Real Madrid
Goals
Spanish La Liga
2015-2016
24


Real Madrid
Goals
UEFA Champions League
2015-2016
4


Real Madrid
Mins Played
Spanish La Liga
2015-2016
1,990


Real Madrid
Mins Played
UEFA Champions League
2015-2016
603




France
Appearances
International Friendlies
2015
4


France
Assists
International Friendlies
2015
1


France
Goals
International Friendlies
2015
2


France
Mins Played
International Friendlies
2015
272




Real Madrid
Appearances
Copa del Rey
2014-2015
3


Real Madrid
Appearances
FIFA Club World Cup
2014-2015
2


Real Madrid
Appearances
Spanish La Liga
2014-2015
29


Real Madrid
Appearances
UEFA Champions League
2014-2015
9


Real Madrid
Assists
Copa del Rey
2014-2015
1


Real Madrid
Assists
Spanish La Liga
2014-2015
11


Real Madrid
Assists
UEFA Champions League
2014-2015
2


Real Madrid
Goals
FIFA Club World Cup
2014-2015
1


Real Madrid
Goals
Spanish La Liga
2014-2015
15


Real Madrid
Goals
UEFA Champions League
2014-2015
6


Real Madrid
Mins Played
Copa del Rey
2014-2015
241


Real Madrid
Mins Played
FIFA Club World Cup
2014-2015
180


Real Madrid
Mins Played
Spanish La Liga
2014-2015
2,315


Real Madrid
Mins Played
UEFA Champions League
2014-2015
663




France
Appearances
FIFA World Cup
2014
14


France
Appearances
International Friendlies
2014
8


Real Madrid
Appearances
Supercopa de Espana
2014
2


Real Madrid
Appearances
UEFA Super Cup
2014
1


France
Assists
FIFA World Cup
2014
4


France
Assists
International Friendlies
2014
3


Real Madrid
Assists
UEFA Super Cup
2014
1


France
Goals
FIFA World Cup
2014
5


France
Goals
International Friendlies
2014
4


France
Mins Played
FIFA World Cup
2014
1,061


France
Mins Played
International Friendlies
2014
492


Real Madrid
Mins Played
Supercopa de Espana
2014
180


Real Madrid
Mins Played
UEFA Super Cup
2014
90




Real Madrid
Appearances
Copa del Rey
2013-2014
6


Real Madrid
Appearances
Spanish La Liga
2013-2014
35


Real Madrid
Appearances
UEFA Champions League
2013-2014
11


Real Madrid
Assists
Copa del Rey
2013-2014
1


Real Madrid
Assists
Spanish La Liga
2013-2014
10


Real Madrid
Assists
UEFA Champions League
2013-2014
5


Real Madrid
Goals
Copa del Rey
2013-2014
2


Real Madrid
Goals
Spanish La Liga
2013-2014
17


Real Madrid
Goals
UEFA Champions League
2013-2014
5


Real Madrid
Mins Played
Copa del Rey
2013-2014
374


Real Madrid
Mins Played
Spanish La Liga
2013-2014
2,767


Real Madrid
Mins Played
UEFA Champions League
2013-2014
913




Real Madrid
Appearances
Copa del Rey
2012-2013
8


Real Madrid
Appearances
Spanish La Liga
2012-2013
30


Real Madrid
Appearances
UEFA Champions League
2012-2013
10


Real Madrid
Assists
Copa del Rey
2012-2013
3


Real Madrid
Assists
Spanish La Liga
2012-2013
13


Real Madrid
Assists
UEFA Champions League
2012-2013
5


Real Madrid
Goals
Copa del Rey
2012-2013
4


Real Madrid
Goals
Spanish La Liga
2012-2013
11


Real Madrid
Goals
UEFA Champions League
2012-2013
5


Real Madrid
Mins Played
Copa del Rey
2012-2013
504


Real Madrid
Mins Played
Spanish La Liga
2012-2013
1,777


Real Madrid
Mins Played
UEFA Champions League
2012-2013
531




France
Appearances
European Championships
2012
11


Real Madrid
Appearances
Supercopa de Espana
2012
2


France
Assists
European Championships
2012
2


France
Goals
European Championships
2012
3


France
Mins Played
European Championships
2012
942


Real Madrid
Mins Played
Supercopa de Espana
2012
68




Real Madrid
Appearances
Copa del Rey
2011-2012
5


Real Madrid
Appearances
Spanish La Liga
2011-2012
34


Real Madrid
Appearances
UEFA Champions League
2011-2012
11


Real Madrid
Assists
Copa del Rey
2011-2012
1


Real Madrid
Assists
Spanish La Liga
2011-2012
11


Real Madrid
Assists
UEFA Champions League
2011-2012
5


Real Madrid
Goals
Copa del Rey
2011-2012
3


Real Madrid
Goals
Spanish La Liga
2011-2012
21


Real Madrid
Goals
UEFA Champions League
2011-2012
7


Real Madrid
Mins Played
Copa del Rey
2011-2012
262


Real Madrid
Mins Played
Spanish La Liga
2011-2012
2,251


Real Madrid
Mins Played
UEFA Champions League
2011-2012
760




Real Madrid
Appearances
Supercopa de Espana
2011
2


Real Madrid
Assists
Supercopa de Espana
2011
2


Real Madrid
Goals
Supercopa de Espana
2011
1


Real Madrid
Mins Played
Supercopa de Espana
2011
170




Real Madrid
Appearances
Copa del Rey
2010-2011
7


Real Madrid
Appearances
Spanish La Liga
2010-2011
33


Real Madrid
Appearances
UEFA Champions League
2010-2011
8


Real Madrid
Assists
Copa del Rey
2010-2011
2


Real Madrid
Assists
Spanish La Liga
2010-2011
6


Real Madrid
Assists
UEFA Champions League
2010-2011
1


Real Madrid
Goals
Copa del Rey
2010-2011
5


Real Madrid
Goals
Spanish La Liga
2010-2011
15


Real Madrid
Goals
UEFA Champions League
2010-2011
6


Real Madrid
Mins Played
Copa del Rey
2010-2011
522


Real Madrid
Mins Played
Spanish La Liga
2010-2011
1,885


Real Madrid
Mins Played
UEFA Champions League
2010-2011
372




France
Appearances
FIFA World Cup
2010
8


France
Goals
FIFA World Cup
2010
2


France
Mins Played
FIFA World Cup
2010
364




Real Madrid
Appearances
Copa del Rey
2009-2010
1


Real Madrid
Appearances
Spanish La Liga
2009-2010
27


Real Madrid
Appearances
UEFA Champions League
2009-2010
5


Real Madrid
Assists
Spanish La Liga
2009-2010
5


Real Madrid
Assists
UEFA Champions League
2009-2010
1


Real Madrid
Goals
Spanish La Liga
2009-2010
8


Real Madrid
Goals
UEFA Champions League
2009-2010
1


Real Madrid
Mins Played
Copa del Rey
2009-2010
90


Real Madrid
Mins Played
Spanish La Liga
2009-2010
1,309


Real Madrid
Mins Played
UEFA Champions League
2009-2010
315




Lyon
Appearances
Coupe de France
2008-2009
2


Lyon
Appearances
French Ligue 1
2008-2009
36


Lyon
Appearances
UEFA Champions League
2008-2009
8


Lyon
Assists
French Ligue 1
2008-2009
4


Lyon
Assists
UEFA Champions League
2008-2009
2


Lyon
Goals
Coupe de France
2008-2009
1


Lyon
Goals
French Ligue 1
2008-2009
17


Lyon
Goals
UEFA Champions League
2008-2009
5


Lyon
Mins Played
Coupe de France
2008-2009
156


Lyon
Mins Played
French Ligue 1
2008-2009
2,764


Lyon
Mins Played
UEFA Champions League
2008-2009
704




France
Appearances
European Championships
2008
7


France
Goals
European Championships
2008
2


France
Mins Played
European Championships
2008
362




Lyon
Appearances
Coupe de France
2007-2008
6


Lyon
Appearances
Coupe de la Ligue
2007-2008
2


Lyon
Appearances
French Ligue 1
2007-2008
36


Lyon
Appearances
UEFA Champions League
2007-2008
7


Lyon
Assists
French Ligue 1
2007-2008
9


Lyon
Assists
UEFA Champions League
2007-2008
1


Lyon
Goals
Coupe de France
2007-2008
6


Lyon
Goals
Coupe de la Ligue
2007-2008
1


Lyon
Goals
French Ligue 1
2007-2008
20


Lyon
Goals
UEFA Champions League
2007-2008
4


Lyon
Mins Played
Coupe de France
2007-2008
485


Lyon
Mins Played
Coupe de la Ligue
2007-2008
107


Lyon
Mins Played
French Ligue 1
2007-2008
2,596


Lyon
Mins Played
UEFA Champions League
2007-2008
594




Lyon
Appearances
Coupe de France
2006-2007
1


Lyon
Appearances
Coupe de la Ligue
2006-2007
1


Lyon
Appearances
French Ligue 1
2006-2007
21


Lyon
Appearances
UEFA Champions League
2006-2007
3


Lyon
Assists
French Ligue 1
2006-2007
5


Lyon
Goals
French Ligue 1
2006-2007
5


Lyon
Goals
UEFA Champions League
2006-2007
2


Lyon
Mins Played
Coupe de France
2006-2007
32


Lyon
Mins Played
Coupe de la Ligue
2006-2007
29


Lyon
Mins Played
French Ligue 1
2006-2007
1,158


Lyon
Mins Played
UEFA Champions League
2006-2007
101




Lyon
Appearances
Coupe de France
2005-2006
2


Lyon
Appearances
French Ligue 1
2005-2006
13


Lyon
Appearances
UEFA Champions League
2005-2006
1


Lyon
Assists
French Ligue 1
2005-2006
4


Lyon
Goals
Coupe de France
2005-2006
2


Lyon
Goals
French Ligue 1
2005-2006
1


Lyon
Goals
UEFA Champions League
2005-2006
1


Lyon
Mins Played
Coupe de France
2005-2006
180


Lyon
Mins Played
French Ligue 1
2005-2006
526


Lyon
Mins Played
UEFA Champions League
2005-2006
90




Lyon
Appearances
French Ligue 1
2004-2005
6


Lyon
Assists
French Ligue 1
2004-2005
1


Lyon
Mins Played
French Ligue 1
2004-2005
107
Latest Season
37 Appearances
8 Assists
21 Goals
3,155 Mins Played
Previous Season
36 Appearances
7 Assists
21 Goals
2,962 Mins Played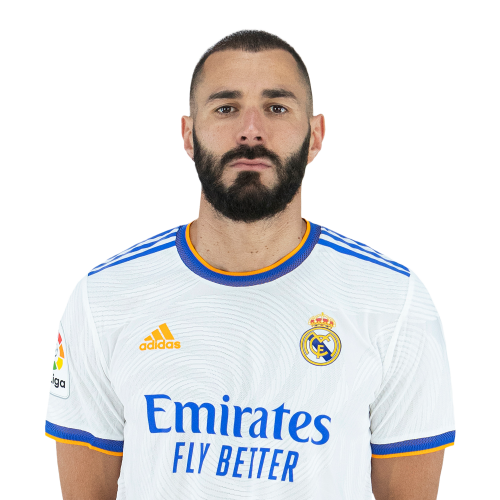 Other Links