Site
Home /
Sport /
Soccer
/
English League 2
Logo
Upcoming Events
None Found...


Latest Results
28 May 23
Carlisle&nbsp
1 - 1
&nbsp
Stockport
20 May 23
Carlisle&nbsp
3 - 1
&nbsp
Bradford
20 May 23
Stockport&nbsp
2 - 1
&nbsp
Salford City
14 May 23
Bradford&nbsp
1 - 0
&nbsp
Carlisle
13 May 23
Salford City&nbsp
1 - 0
&nbsp
Stockport
08 May 23
Walsall&nbsp
2 - 1
&nbsp
Doncaster
08 May 23
Tranmere&nbsp
0 - 1
&nbsp
Northampton
08 May 23
Swindon&nbsp
2 - 1
&nbsp
Crawley
08 May 23
Sutton United&nbsp
1 - 1
&nbsp
Carlisle
08 May 23
Stockport&nbsp
1 - 1
&nbsp
Hartlepool
Description
Available in:
The English Football League Two (often referred to as League Two for short or Sky Bet League Two for sponsorship reasons) is the third and lowest division of the English Football League (EFL) and fourth-highest division overall in the English football league system.

Football League Two was introduced for the 2004–05 season. It was previously known as the Football League Third Division. Before the advent of the Premier League, the fourth-highest division was known as the Football League Fourth Division.

At present (2018–19 season), Morecambe hold the longest tenure in League Two, last being outside the division in the 2006–07 season when they were promoted from the league then known as the Conference National (now the National League). There are currently two former Premier League clubs competing in League Two, namely Oldham Athletic and Swindon Town.



Seasons


2012-2013

2013-2014

2014-2015

2015-2016

2016-2017

2017-2018

2018-2019

2019-2020

2020-2021

2021-2022

2022-2023
Teams

Accrington


Barrow


Bradford


Colchester


Crawley


Crewe


Doncaster


Forest Green Rove


Gillingham


Grimsby


Harrogate Town FC


Mansfield


Milton Keynes Don


Morecambe


Newport


Notts County


Salford City


Stockport


Sutton United


Swindon


Tranmere


Walsall


Wimbledon


Wrexham
Key
(
) Missing Artwork
(- 4) Missing 4 Players: Data and Artwork
(
) Team Complete
Trophy Icon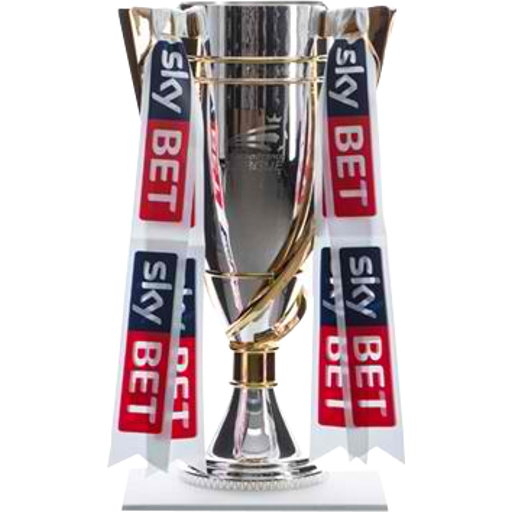 Fanart
Banner

Other Links