Site
Home /
Sport
/
Soccer
/
Spanish La Liga
/
Barcelona /
Xavi
Description
Available in:
Xavier Hernández Creus (born 25 January 1980), known as Xavi, is a Spanish professional football manager and former player who is the manager of La Liga club Barcelona. Widely considered one of the best midfielders of all time, Xavi was renowned for his passing, vision, ball retention, and positioning.

Xavi joined La Masia, the Barcelona youth academy, at age 11, and made his first-team debut against Mallorca in August 1998. In all, he played 767 official matches, a former club record–now held by Lionel Messi–and scored 85 goals. Xavi is the first player in the club's history to play 150 European and FIFA Club World Cup matches combined. With Barcelona, Xavi won eight La Liga titles and four UEFA Champions League titles. Xavi came third in the 2009 FIFA World Player of the Year, followed by third place for its successor award, the FIFA Ballon d'Or, in 2010 and 2011. In 2011, he was runner up to Lionel Messi for the UEFA Best Player in Europe Award. In 2015, he departed Barcelona for Al Sadd, where he won four trophies before retiring in 2019. He is one of the few recorded players to have made over 1,000 professional career appearances.

With Spain, Xavi won the FIFA World Youth Championship in 1999, and the Olympic silver medal at the 2000 Olympics. After making his senior team debut in 2000, he was capped 133 times for his country, and was an influential figure in the team's successes. He played an integral role in Spain's victory at the 2010 FIFA World Cup, as well as their wins at UEFA Euro 2008 and UEFA Euro 2012. He was named Player of the Tournament at UEFA Euro 2008, and was named in the UEFA Euro Team of the Tournament in 2008 and 2012. With two assists in the UEFA Euro 2012 Final, Xavi became the first player to register assists in two separate European finals, after setting up the only goal in the final four years earlier. After the 2014 FIFA World Cup, Xavi announced his retirement from international football.

Xavi was awarded the IFFHS World's Best Playmaker award four times, all straight between 2008 and 2011. He was included in the FIFA FIFPro World XI on six occasions: 2008 to 2013, and the UEFA Team of the Year five times: 2008 to 2012. In 2020 Xavi was named in the Ballon d'Or Dream Team, a greatest all-time XI published by France Football magazine. Xavi was awarded the Prince of Asturias Award in 2012, and he won 32 trophies in his career, making him the second-most decorated Spanish player in history, behind former teammate Andrés Iniesta. After retirement, Xavi transitioned to coaching, and he was named the manager at Qatar Stars League club Al Sadd in May 2019. In November 2021, Xavi was appointed as manager at his former club Barcelona.

Career Honours


2014-2015
Barcelona


2014-2015
Barcelona


2014-2015
Barcelona


2013
Barcelona


2013
Barcelona


2012-2013
Barcelona


2012
Barcelona


2012
Barcelona


2012
Barcelona


2012
Barcelona


2011-2012
Barcelona


2011
Barcelona


2011
Barcelona


2011
Barcelona


2011
Barcelona


2011
Barcelona


2010-2011
Barcelona


2010-2011
Barcelona


2010
Barcelona


2010
Barcelona


2010
Barcelona


2010
Barcelona


2009-2010
Barcelona


2009
Barcelona


2009
Barcelona


2009
Barcelona


2009
Barcelona


2009
Barcelona


2008-2009
Barcelona


2008-2009
Barcelona


2008-2009
Barcelona


2008
Barcelona


2008
Barcelona


2008
Barcelona


2006
Barcelona


2005-2006
Barcelona


2005-2006
Barcelona


2005
Barcelona


2004-2005
Barcelona


1998-1999
Barcelona

Former Youth Teams



Former Senior Teams

1997-1999

1998-2015

1998-2014

1998-2001

2000-2014

2000-2000

2015-2019

Former Club Staff

2019-2021
Manager
Contracts
| | |
| --- | --- |
| 2019-2021 | |
Fanart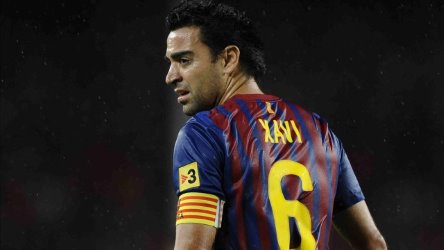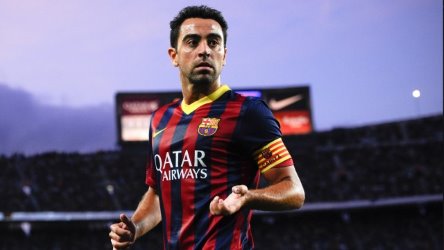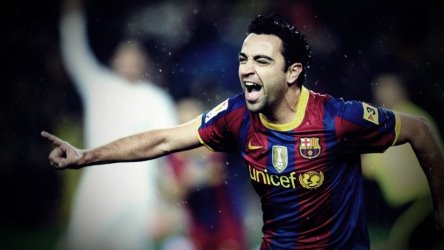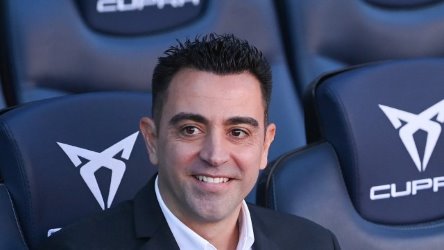 Banner
Statistics




Al-Sadd
Appearances
AFC Champions League
2019
4


Al-Sadd
Assists
AFC Champions League
2019
1


Al-Sadd
Goals
AFC Champions League
2019
3


Al-Sadd
Mins Played
AFC Champions League
2019
352




Al-Sadd
Appearances
Qatar Stars League
2018-2019
14


Al-Sadd
Assists
Qatar Stars League
2018-2019
5


Al-Sadd
Goals
Qatar Stars League
2018-2019
2


Al-Sadd
Mins Played
Qatar Stars League
2018-2019
1,057




Al-Sadd
Appearances
AFC Champions League
2018
11


Al-Sadd
Assists
AFC Champions League
2018
3


Al-Sadd
Goals
AFC Champions League
2018
1


Al-Sadd
Mins Played
AFC Champions League
2018
960




Al-Sadd
Appearances
Qatar Stars League
2017-2018
17


Al-Sadd
Assists
Qatar Stars League
2017-2018
6


Al-Sadd
Goals
Qatar Stars League
2017-2018
5


Al-Sadd
Mins Played
Qatar Stars League
2017-2018
1,416




Al-Sadd
Appearances
AFC Champions League
2017
1


Al-Sadd
Mins Played
AFC Champions League
2017
120




Al-Sadd
Appearances
Qatar Stars League
2016-2017
25


Al-Sadd
Assists
Qatar Stars League
2016-2017
12


Al-Sadd
Goals
Qatar Stars League
2016-2017
10


Al-Sadd
Mins Played
Qatar Stars League
2016-2017
2,236




Al-Sadd
Appearances
AFC Champions League
2016
1


Al-Sadd
Mins Played
AFC Champions League
2016
120




Al-Sadd
Appearances
Qatar Stars League
2015-2016
17


Al-Sadd
Assists
Qatar Stars League
2015-2016
1


Al-Sadd
Goals
Qatar Stars League
2015-2016
3


Al-Sadd
Mins Played
Qatar Stars League
2015-2016
1,530




Barcelona
Appearances
Copa del Rey
2014-2015
3


Barcelona
Appearances
Spanish La Liga
2014-2015
31


Barcelona
Appearances
UEFA Champions League
2014-2015
10


Barcelona
Assists
Copa del Rey
2014-2015
1


Barcelona
Assists
Spanish La Liga
2014-2015
8


Barcelona
Goals
Spanish La Liga
2014-2015
2


Barcelona
Mins Played
Copa del Rey
2014-2015
74


Barcelona
Mins Played
Spanish La Liga
2014-2015
1,780


Barcelona
Mins Played
UEFA Champions League
2014-2015
333




Spain
Appearances
FIFA World Cup
2014
1


Spain
Appearances
International Friendlies
2014
2


Spain
Mins Played
FIFA World Cup
2014
90


Spain
Mins Played
International Friendlies
2014
77




Barcelona
Appearances
Copa del Rey
2013-2014
5


Barcelona
Appearances
Spanish La Liga
2013-2014
30


Barcelona
Appearances
UEFA Champions League
2013-2014
10


Barcelona
Assists
Copa del Rey
2013-2014
1


Barcelona
Assists
Spanish La Liga
2013-2014
2


Barcelona
Assists
UEFA Champions League
2013-2014
3


Barcelona
Goals
Spanish La Liga
2013-2014
3


Barcelona
Goals
UEFA Champions League
2013-2014
1


Barcelona
Mins Played
Copa del Rey
2013-2014
355


Barcelona
Mins Played
Spanish La Liga
2013-2014
2,253


Barcelona
Mins Played
UEFA Champions League
2013-2014
810




Barcelona
Appearances
Supercopa de Espana
2013
2


Spain
Appearances
Confederations Cup
2013
4


Spain
Appearances
FIFA World Cup
2013
4


Spain
Appearances
International Friendlies
2013
3


Spain
Goals
FIFA World Cup
2013
1


Barcelona
Mins Played
Supercopa de Espana
2013
179


Spain
Mins Played
Confederations Cup
2013
376


Spain
Mins Played
FIFA World Cup
2013
336


Spain
Mins Played
International Friendlies
2013
133




Barcelona
Appearances
Copa del Rey
2012-2013
5


Barcelona
Appearances
Spanish La Liga
2012-2013
30


Barcelona
Appearances
UEFA Champions League
2012-2013
11


Barcelona
Assists
Spanish La Liga
2012-2013
9


Barcelona
Assists
UEFA Champions League
2012-2013
4


Barcelona
Goals
Spanish La Liga
2012-2013
5


Barcelona
Goals
UEFA Champions League
2012-2013
1


Barcelona
Mins Played
Copa del Rey
2012-2013
355


Barcelona
Mins Played
Spanish La Liga
2012-2013
2,192


Barcelona
Mins Played
UEFA Champions League
2012-2013
946




Barcelona
Appearances
Supercopa de Espana
2012
2


Spain
Appearances
FIFA World Cup
2012
3


Spain
Appearances
International Friendlies
2012
3


Spain
Appearances
UEFA European Championships
2012
6


Spain
Assists
FIFA World Cup
2012
1


Spain
Assists
UEFA European Championships
2012
2


Barcelona
Goals
Supercopa de Espana
2012
1


Spain
Goals
International Friendlies
2012
1


Barcelona
Mins Played
Supercopa de Espana
2012
172


Spain
Mins Played
FIFA World Cup
2012
255


Spain
Mins Played
International Friendlies
2012
120


Spain
Mins Played
UEFA European Championships
2012
536




Barcelona
Appearances
Copa del Rey
2011-2012
7


Barcelona
Appearances
Spanish La Liga
2011-2012
31


Barcelona
Appearances
UEFA Champions League
2011-2012
9


Barcelona
Assists
Copa del Rey
2011-2012
5


Barcelona
Assists
Spanish La Liga
2011-2012
7


Barcelona
Assists
UEFA Champions League
2011-2012
2


Barcelona
Goals
Copa del Rey
2011-2012
2


Barcelona
Goals
Spanish La Liga
2011-2012
10


Barcelona
Goals
UEFA Champions League
2011-2012
1


Barcelona
Mins Played
Copa del Rey
2011-2012
564


Barcelona
Mins Played
Spanish La Liga
2011-2012
2,164


Barcelona
Mins Played
UEFA Champions League
2011-2012
713




Barcelona
Appearances
FIFA Club World Cup
2011
1


Barcelona
Appearances
Supercopa de Espana
2011
2


Barcelona
Appearances
UEFA Super Cup
2011
1


Spain
Appearances
International Friendlies
2011
4


Spain
Appearances
UEFA European Championships
2011
5


Barcelona
Assists
FIFA Club World Cup
2011
1


Spain
Assists
International Friendlies
2011
1


Spain
Assists
UEFA European Championships
2011
2


Barcelona
Goals
FIFA Club World Cup
2011
1


Spain
Goals
UEFA European Championships
2011
2


Barcelona
Mins Played
FIFA Club World Cup
2011
90


Barcelona
Mins Played
Supercopa de Espana
2011
123


Barcelona
Mins Played
UEFA Super Cup
2011
90


Spain
Mins Played
International Friendlies
2011
210


Spain
Mins Played
UEFA European Championships
2011
378




Barcelona
Appearances
Copa del Rey
2010-2011
6


Barcelona
Appearances
Spanish La Liga
2010-2011
31


Barcelona
Appearances
UEFA Champions League
2010-2011
12


Barcelona
Assists
Copa del Rey
2010-2011
4


Barcelona
Assists
Spanish La Liga
2010-2011
7


Barcelona
Assists
UEFA Champions League
2010-2011
3


Barcelona
Goals
Spanish La Liga
2010-2011
3


Barcelona
Goals
UEFA Champions League
2010-2011
2


Barcelona
Mins Played
Copa del Rey
2010-2011
528


Barcelona
Mins Played
Spanish La Liga
2010-2011
2,460


Barcelona
Mins Played
UEFA Champions League
2010-2011
951




Barcelona
Appearances
Supercopa de Espana
2010
1


Spain
Appearances
FIFA World Cup
2010
7


Spain
Appearances
International Friendlies
2010
7


Spain
Appearances
UEFA European Championships
2010
1


Barcelona
Assists
Supercopa de Espana
2010
1


Spain
Assists
FIFA World Cup
2010
2


Spain
Assists
International Friendlies
2010
3


Barcelona
Mins Played
Supercopa de Espana
2010
88


Spain
Mins Played
FIFA World Cup
2010
635


Spain
Mins Played
International Friendlies
2010
316


Spain
Mins Played
UEFA European Championships
2010
45




Barcelona
Appearances
Copa del Rey
2009-2010
3


Barcelona
Appearances
Spanish La Liga
2009-2010
34


Barcelona
Appearances
UEFA Champions League
2009-2010
11


Barcelona
Assists
Spanish La Liga
2009-2010
16


Barcelona
Assists
UEFA Champions League
2009-2010
4


Barcelona
Goals
Copa del Rey
2009-2010
2


Barcelona
Goals
Spanish La Liga
2009-2010
3


Barcelona
Goals
UEFA Champions League
2009-2010
1


Barcelona
Mins Played
Copa del Rey
2009-2010
133


Barcelona
Mins Played
Spanish La Liga
2009-2010
2,804


Barcelona
Mins Played
UEFA Champions League
2009-2010
990




Barcelona
Appearances
FIFA Club World Cup
2009
2


Barcelona
Appearances
Supercopa de Espana
2009
2


Barcelona
Appearances
UEFA Super Cup
2009
1


Spain
Appearances
Confederations Cup
2009
4


Spain
Appearances
FIFA World Cup
2009
5


Spain
Appearances
International Friendlies
2009
5


Barcelona
Assists
Supercopa de Espana
2009
1


Spain
Assists
FIFA World Cup
2009
1


Spain
Assists
International Friendlies
2009
3


Barcelona
Goals
Supercopa de Espana
2009
1


Barcelona
Mins Played
FIFA Club World Cup
2009
210


Barcelona
Mins Played
Supercopa de Espana
2009
171


Barcelona
Mins Played
UEFA Super Cup
2009
120


Spain
Mins Played
Confederations Cup
2009
315


Spain
Mins Played
FIFA World Cup
2009
430


Spain
Mins Played
International Friendlies
2009
308




Barcelona
Appearances
Copa del Rey
2008-2009
5


Barcelona
Appearances
Spanish La Liga
2008-2009
35


Barcelona
Appearances
UEFA Champions League
2008-2009
14


Barcelona
Assists
Copa del Rey
2008-2009
1


Barcelona
Assists
Spanish La Liga
2008-2009
23


Barcelona
Assists
UEFA Champions League
2008-2009
7


Barcelona
Goals
Copa del Rey
2008-2009
1


Barcelona
Goals
Spanish La Liga
2008-2009
6


Barcelona
Goals
UEFA Champions League
2008-2009
3


Barcelona
Mins Played
Copa del Rey
2008-2009
234


Barcelona
Mins Played
Spanish La Liga
2008-2009
2,984


Barcelona
Mins Played
UEFA Champions League
2008-2009
1,119




Spain
Appearances
FIFA World Cup
2008
4


Spain
Appearances
International Friendlies
2008
6


Spain
Appearances
UEFA European Championships
2008
5


Spain
Assists
FIFA World Cup
2008
1


Spain
Assists
International Friendlies
2008
2


Spain
Assists
UEFA European Championships
2008
2


Spain
Goals
International Friendlies
2008
2


Spain
Goals
UEFA European Championships
2008
1


Spain
Mins Played
FIFA World Cup
2008
343


Spain
Mins Played
International Friendlies
2008
476


Spain
Mins Played
UEFA European Championships
2008
368




Barcelona
Appearances
Copa del Rey
2007-2008
7


Barcelona
Appearances
Spanish La Liga
2007-2008
35


Barcelona
Appearances
UEFA Champions League
2007-2008
12


Barcelona
Assists
Copa del Rey
2007-2008
2


Barcelona
Assists
Spanish La Liga
2007-2008
6


Barcelona
Assists
UEFA Champions League
2007-2008
1


Barcelona
Goals
Copa del Rey
2007-2008
1


Barcelona
Goals
Spanish La Liga
2007-2008
7


Barcelona
Goals
UEFA Champions League
2007-2008
1


Barcelona
Mins Played
Copa del Rey
2007-2008
554


Barcelona
Mins Played
Spanish La Liga
2007-2008
2,932


Barcelona
Mins Played
UEFA Champions League
2007-2008
974




Spain
Appearances
International Friendlies
2007
3


Spain
Appearances
UEFA European Championships
2007
7


Spain
Assists
International Friendlies
2007
1


Spain
Goals
UEFA European Championships
2007
2


Spain
Mins Played
International Friendlies
2007
206


Spain
Mins Played
UEFA European Championships
2007
600




Barcelona
Appearances
Copa del Rey
2006-2007
7


Barcelona
Appearances
Spanish La Liga
2006-2007
35


Barcelona
Appearances
UEFA Champions League
2006-2007
7


Barcelona
Assists
Copa del Rey
2006-2007
2


Barcelona
Assists
Spanish La Liga
2006-2007
4


Barcelona
Assists
UEFA Champions League
2006-2007
1


Barcelona
Goals
Copa del Rey
2006-2007
2


Barcelona
Goals
Spanish La Liga
2006-2007
3


Barcelona
Mins Played
Copa del Rey
2006-2007
619


Barcelona
Mins Played
Spanish La Liga
2006-2007
2,862


Barcelona
Mins Played
UEFA Champions League
2006-2007
395




Barcelona
Appearances
FIFA Club World Cup
2006
2


Barcelona
Appearances
Supercopa de Espana
2006
2


Barcelona
Appearances
UEFA Super Cup
2006
1


Spain
Appearances
FIFA World Cup
2006
4


Spain
Appearances
International Friendlies
2006
4


Spain
Appearances
UEFA European Championships
2006
2


Spain
Assists
FIFA World Cup
2006
1


Barcelona
Goals
Supercopa de Espana
2006
1


Spain
Goals
International Friendlies
2006
1


Spain
Goals
UEFA European Championships
2006
1


Barcelona
Mins Played
FIFA Club World Cup
2006
60


Barcelona
Mins Played
Supercopa de Espana
2006
161


Barcelona
Mins Played
UEFA Super Cup
2006
57


Spain
Mins Played
FIFA World Cup
2006
276


Spain
Mins Played
International Friendlies
2006
270


Spain
Mins Played
UEFA European Championships
2006
180




Barcelona
Appearances
Spanish La Liga
2005-2006
16


Barcelona
Appearances
UEFA Champions League
2005-2006
4


Barcelona
Assists
Spanish La Liga
2005-2006
1


Barcelona
Mins Played
Spanish La Liga
2005-2006
1,217


Barcelona
Mins Played
UEFA Champions League
2005-2006
316




Barcelona
Appearances
Supercopa de Espana
2005
2


Spain
Appearances
FIFA World Cup
2005
8


Spain
Appearances
International Friendlies
2005
3


Barcelona
Assists
Supercopa de Espana
2005
1


Spain
Assists
FIFA World Cup
2005
2


Spain
Goals
International Friendlies
2005
1


Barcelona
Mins Played
Supercopa de Espana
2005
180


Spain
Mins Played
FIFA World Cup
2005
704


Spain
Mins Played
International Friendlies
2005
151




Barcelona
Appearances
Copa del Rey
2004-2005
1


Barcelona
Appearances
Spanish La Liga
2004-2005
36


Barcelona
Appearances
UEFA Champions League
2004-2005
8


Barcelona
Assists
Spanish La Liga
2004-2005
12


Barcelona
Assists
UEFA Champions League
2004-2005
1


Barcelona
Goals
Spanish La Liga
2004-2005
3


Barcelona
Mins Played
Copa del Rey
2004-2005
120


Barcelona
Mins Played
Spanish La Liga
2004-2005
3,145


Barcelona
Mins Played
UEFA Champions League
2004-2005
720




Spain
Appearances
FIFA World Cup
2004
2


Spain
Appearances
International Friendlies
2004
4


Spain
Mins Played
FIFA World Cup
2004
164


Spain
Mins Played
International Friendlies
2004
225




Barcelona
Appearances
Copa del Rey
2003-2004
6


Barcelona
Appearances
Spanish La Liga
2003-2004
36


Barcelona
Appearances
UEFA Cup
2003-2004
7


Barcelona
Assists
Copa del Rey
2003-2004
1


Barcelona
Assists
Spanish La Liga
2003-2004
11


Barcelona
Assists
UEFA Cup
2003-2004
2


Barcelona
Goals
Spanish La Liga
2003-2004
4


Barcelona
Goals
UEFA Cup
2003-2004
1


Barcelona
Mins Played
Copa del Rey
2003-2004
494


Barcelona
Mins Played
Spanish La Liga
2003-2004
3,012


Barcelona
Mins Played
UEFA Cup
2003-2004
630




Spain
Appearances
International Friendlies
2003
2


Spain
Appearances
UEFA European Championships
2003
3


Spain
Mins Played
International Friendlies
2003
60


Spain
Mins Played
UEFA European Championships
2003
83




Barcelona
Appearances
Copa del Rey
2002-2003
1


Barcelona
Appearances
Spanish La Liga
2002-2003
29


Barcelona
Appearances
UEFA Champions League
2002-2003
14


Barcelona
Assists
Spanish La Liga
2002-2003
5


Barcelona
Assists
UEFA Champions League
2002-2003
4


Barcelona
Goals
Spanish La Liga
2002-2003
2


Barcelona
Goals
UEFA Champions League
2002-2003
1


Barcelona
Mins Played
Copa del Rey
2002-2003
90


Barcelona
Mins Played
Spanish La Liga
2002-2003
2,509


Barcelona
Mins Played
UEFA Champions League
2002-2003
1,214




Spain
Appearances
FIFA World Cup
2002
3


Spain
Appearances
International Friendlies
2002
3


Spain
Appearances
UEFA European Championships
2002
2


Spain
Mins Played
FIFA World Cup
2002
122


Spain
Mins Played
International Friendlies
2002
180


Spain
Mins Played
UEFA European Championships
2002
151




Barcelona
Appearances
Copa del Rey
2001-2002
1


Barcelona
Appearances
Spanish La Liga
2001-2002
35


Barcelona
Appearances
UEFA Champions League
2001-2002
16


Barcelona
Assists
Spanish La Liga
2001-2002
10


Barcelona
Assists
UEFA Champions League
2001-2002
3


Barcelona
Goals
Spanish La Liga
2001-2002
4


Barcelona
Mins Played
Copa del Rey
2001-2002
120


Barcelona
Mins Played
Spanish La Liga
2001-2002
2,700


Barcelona
Mins Played
UEFA Champions League
2001-2002
1,146




Spain
Appearances
FIFA World Cup
2001
1


Spain
Mins Played
FIFA World Cup
2001
90




Barcelona
Appearances
Copa del Rey
2000-2001
7


Barcelona
Appearances
Spanish La Liga
2000-2001
20


Barcelona
Appearances
UEFA Champions League
2000-2001
3


Barcelona
Appearances
UEFA Cup
2000-2001
6


Barcelona
Assists
Spanish La Liga
2000-2001
6


Barcelona
Goals
Spanish La Liga
2000-2001
2


Barcelona
Mins Played
Copa del Rey
2000-2001
451


Barcelona
Mins Played
Spanish La Liga
2000-2001
1,335


Barcelona
Mins Played
UEFA Champions League
2000-2001
263


Barcelona
Mins Played
UEFA Cup
2000-2001
197




Spain
Appearances
International Friendlies
2000
1


Spain
Mins Played
International Friendlies
2000
90




Barcelona
Appearances
Copa del Rey
1999-2000
4


Barcelona
Appearances
Spanish La Liga
1999-2000
24


Barcelona
Appearances
UEFA Champions League
1999-2000
10


Barcelona
Goals
Copa del Rey
1999-2000
1


Barcelona
Goals
UEFA Champions League
1999-2000
1


Barcelona
Mins Played
Copa del Rey
1999-2000
249


Barcelona
Mins Played
Spanish La Liga
1999-2000
1,392


Barcelona
Mins Played
UEFA Champions League
1999-2000
528




Barcelona
Appearances
Copa del Rey
1998-1999
2


Barcelona
Appearances
Spanish La Liga
1998-1999
17


Barcelona
Appearances
UEFA Champions League
1998-1999
6


Barcelona
Assists
Spanish La Liga
1998-1999
1


Barcelona
Goals
Spanish La Liga
1998-1999
1


Barcelona
Mins Played
Copa del Rey
1998-1999
104


Barcelona
Mins Played
Spanish La Liga
1998-1999
1,436


Barcelona
Mins Played
UEFA Champions League
1998-1999
423




Barcelona
Appearances
Supercopa de Espana
1998
1


Barcelona
Goals
Supercopa de Espana
1998
1


Barcelona
Mins Played
Supercopa de Espana
1998
90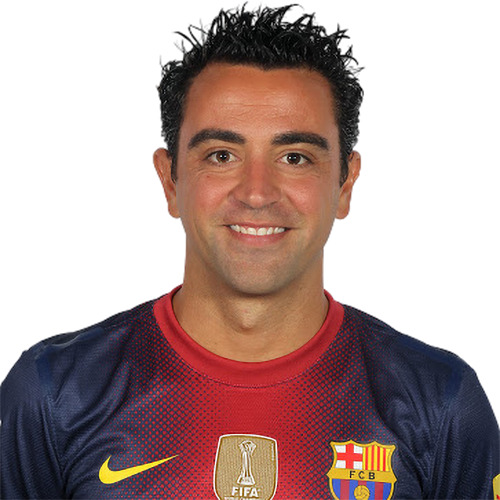 Other Links