Site
Home /
Sport
/
Soccer
/
German Bundesliga
/
Bayern Munich /
Robert Lewandowski
Description
Available in:
Robert Lewandowski (born 21 August 1988) is a Polish professional footballer who plays as a striker for Bayern Munich and is the captain of the Poland national team. He is renowned for his positioning, technique and finishing, and is widely regarded as one of the best strikers of his generation.

After being the top scorer in the third and second tiers of Polish football with Znicz Pruszków, he moved to top-flight Lech Poznań, and was the top scorer in the league as they won the 2009–10 Ekstraklasa. In 2010, he transferred to Borussia Dortmund for a reported €4.5 million, where he won honours including two consecutive Bundesliga titles and a season as the league's top goalscorer. In 2013, he earned with Dortmund a spot in the 2013 UEFA Champions League Final, a tournament in which he was the second top goalscorer, behind only Cristiano Ronaldo.

Prior to the start of the 2014–15 season, Lewandowski agreed to join Dortmund's domestic rivals, Bayern Munich, on a free transfer. In Munich, he won the Bundesliga title in each of his first six seasons, earning a spot in the Bundesliga Team of the Year in every season. In 2015–16, 2017–18 and 2018–19, he led the league in goalscoring, and in 2016–17 he was named the Bundesliga Player of The Year. He was named to the UEFA Champions League Squad of the Season two times, and is the fourth-highest goalscorer in the history of the competition. He has scored over 200 goals in the Bundesliga, having reached the century mark quicker than any other foreign player, and is the league's all-time leading foreign goalscorer. He also holds the record for the fastest five-goal haul in any major European football league since records have been kept, after scoring five times in nine minutes against Wolfsburg in 2015.

A full international for Poland since 2008, Lewandowski has earned over 110 caps and was a member of their team at Euro 2012, Euro 2016 and the 2018 World Cup. With 61 international goals, Lewandowski is the all-time top scorer for Poland. In 2015, he was voted Polish Sports Personality of the Year and in 2016 he claimed fourth place at the 2015 FIFA Ballon d'Or Awards. He has been named the Polish Player of the Year a record eight times. The Guardian ranked him as the fifth-best footballer on the planet in 2015.



Season Stats
13 appearances in the current 2021-2022 Season
12 goals scored in the current 2021-2022 Season

Career Honours


2021
Bayern Munich


2020-2021
Bayern Munich


2020-2021
Bayern Munich


2020-2021
Bayern Munich


2020
Bayern Munich


2020
Bayern Munich


2020
Bayern Munich


2020
Bayern Munich


2020
Bayern Munich


2020
Bayern Munich


2019-2020
Bayern Munich


2019-2020
Bayern Munich


2019-2020
Bayern Munich


2019-2020
Bayern Munich


2019-2020
Bayern Munich


2019
Bayern Munich


2018-2019
Bayern Munich


2018-2019
Bayern Munich


2018-2019
Bayern Munich


2018
Bayern Munich


2017-2018
Bayern Munich


2017-2018
Bayern Munich


2017
Bayern Munich


2016-2017
Bayern Munich


2016
Bayern Munich


2015-2016
Bayern Munich


2015-2016
Bayern Munich


2015-2016
Bayern Munich


2014-2015
Bayern Munich


2013-2014
Dortmund


2013
Dortmund


2011-2012
Dortmund


2011-2012
Dortmund


2010-2011
Dortmund


2009-2010
Lech Poznan

Former Youth Teams

2005-2006

Former Senior Teams

2006-2008

2008-2010

2008-

2010-2014

Former Club Staff
Contracts
| | |
| --- | --- |
| 2014-2021 | |
Fanart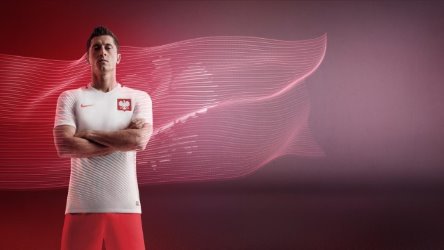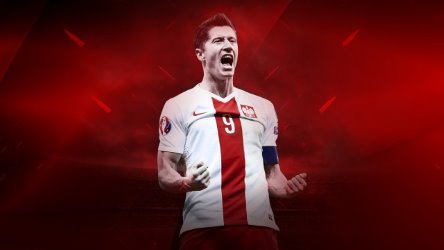 Banner

Statistics




Bayern Munich
Appearances
German Bundesliga
2019-2020
31


Bayern Munich
Appearances
DFB-Pokal
2019-2020
5


Bayern Munich
Appearances
UEFA Champions League
2019-2020
10


Bayern Munich
Assists
German Bundesliga
2019-2020
4


Bayern Munich
Assists
UEFA Champions League
2019-2020
6


Bayern Munich
Goals
German Bundesliga
2019-2020
34


Bayern Munich
Goals
DFB-Pokal
2019-2020
6


Bayern Munich
Goals
UEFA Champions League
2019-2020
15


Bayern Munich
Mins Played
German Bundesliga
2019-2020
2,762


Bayern Munich
Mins Played
DFB-Pokal
2019-2020
395


Bayern Munich
Mins Played
UEFA Champions League
2019-2020
887




Bayern Munich
Appearances
UEFA Champions League
2018-2019
8


Bayern Munich
Appearances
German Bundesliga
2018-2019
33


Bayern Munich
Appearances
DFB-Pokal
2018-2019
5


Poland
Appearances
UEFA Nations League
2018-2019
3


Bayern Munich
Assists
German Bundesliga
2018-2019
10


Bayern Munich
Assists
DFB-Pokal
2018-2019
3


Bayern Munich
Goals
UEFA Champions League
2018-2019
8


Bayern Munich
Goals
German Bundesliga
2018-2019
22


Bayern Munich
Goals
DFB-Pokal
2018-2019
7


Bayern Munich
Mins Played
UEFA Champions League
2018-2019
714


Bayern Munich
Mins Played
German Bundesliga
2018-2019
2,959


Bayern Munich
Mins Played
DFB-Pokal
2018-2019
434


Poland
Mins Played
UEFA Nations League
2018-2019
270




Poland
Appearances
FIFA World Cup
2018
13


Poland
Appearances
International Friendlies
2018
5


Poland
Assists
FIFA World Cup
2018
1


Poland
Goals
FIFA World Cup
2018
16


Poland
Goals
FIFA World Cup
2018
4


Poland
Mins Played
FIFA World Cup
2018
1,170


Poland
Mins Played
International Friendlies
2018
319




Bayern Munich
Appearances
UEFA Champions League
2017-2018
11


Bayern Munich
Appearances
German Bundesliga
2017-2018
30


Bayern Munich
Appearances
DFB-Pokal
2017-2018
6


Bayern Munich
Assists
UEFA Champions League
2017-2018
2


Bayern Munich
Assists
German Bundesliga
2017-2018
2


Bayern Munich
Assists
DFB-Pokal
2017-2018
1


Bayern Munich
Goals
UEFA Champions League
2017-2018
5


Bayern Munich
Goals
German Bundesliga
2017-2018
29


Bayern Munich
Goals
DFB-Pokal
2017-2018
6


Bayern Munich
Mins Played
UEFA Champions League
2017-2018
955


Bayern Munich
Mins Played
German Bundesliga
2017-2018
2,169


Bayern Munich
Mins Played
DFB-Pokal
2017-2018
543




Bayern Munich
Appearances
UEFA Champions League
2016-2017
9


Bayern Munich
Appearances
German Bundesliga
2016-2017
33


Bayern Munich
Appearances
DFB-Pokal
2016-2017
4


Bayern Munich
Assists
UEFA Champions League
2016-2017
1


Bayern Munich
Assists
German Bundesliga
2016-2017
7


Bayern Munich
Assists
DFB-Pokal
2016-2017
2


Bayern Munich
Goals
UEFA Champions League
2016-2017
8


Bayern Munich
Goals
German Bundesliga
2016-2017
30


Bayern Munich
Goals
DFB-Pokal
2016-2017
5


Bayern Munich
Mins Played
UEFA Champions League
2016-2017
794


Bayern Munich
Mins Played
German Bundesliga
2016-2017
2,777


Bayern Munich
Mins Played
DFB-Pokal
2016-2017
360




Poland
Appearances
European Championships
2016
15


Poland
Appearances
International Friendlies
2016
3


Poland
Assists
European Championships
2016
4


Poland
Goals
European Championships
2016
14


Poland
Mins Played
European Championships
2016
1,385


Poland
Mins Played
International Friendlies
2016
166




Bayern Munich
Appearances
UEFA Champions League
2015-2016
12


Bayern Munich
Appearances
German Bundesliga
2015-2016
32


Bayern Munich
Appearances
DFB-Pokal
2015-2016
6


Bayern Munich
Assists
UEFA Champions League
2015-2016
5


Bayern Munich
Assists
German Bundesliga
2015-2016
5


Bayern Munich
Goals
UEFA Champions League
2015-2016
9


Bayern Munich
Goals
German Bundesliga
2015-2016
30


Bayern Munich
Goals
DFB-Pokal
2015-2016
3


Bayern Munich
Mins Played
UEFA Champions League
2015-2016
942


Bayern Munich
Mins Played
German Bundesliga
2015-2016
2,653


Bayern Munich
Mins Played
German Bundesliga
2015-2016
570




Poland
Appearances
International Friendlies
2015
1


Poland
Goals
International Friendlies
2015
2


Poland
Mins Played
International Friendlies
2015
89




Bayern Munich
Appearances
UEFA Champions League
2014-2015
12


Bayern Munich
Appearances
German Bundesliga
2014-2015
31


Bayern Munich
Appearances
DFB-Pokal
2014-2015
5


Bayern Munich
Assists
UEFA Champions League
2014-2015
5


Bayern Munich
Assists
German Bundesliga
2014-2015
7


Bayern Munich
Assists
DFB-Pokal
2014-2015
1


Bayern Munich
Goals
UEFA Champions League
2014-2015
6


Bayern Munich
Goals
German Bundesliga
2014-2015
17


Bayern Munich
Goals
DFB-Pokal
2014-2015
2


Bayern Munich
Mins Played
UEFA Champions League
2014-2015
931


Bayern Munich
Mins Played
German Bundesliga
2014-2015
2,487


Bayern Munich
Mins Played
DFB-Pokal
2014-2015
495




Poland
Appearances
FIFA World Cup
2014
9


Poland
Appearances
International Friendlies
2014
1


Poland
Assists
FIFA World Cup
2014
2


Poland
Goals
FIFA World Cup
2014
3


Poland
Mins Played
FIFA World Cup
2014
809


Poland
Mins Played
International Friendlies
2014
62




Dortmund
Appearances
UEFA Champions League
2013-2014
9


Dortmund
Appearances
German Bundesliga
2013-2014
33


Dortmund
Appearances
DFB-Pokal
2013-2014
5


Dortmund
Assists
UEFA Champions League
2013-2014
3


Dortmund
Assists
German Bundesliga
2013-2014
10


Dortmund
Goals
UEFA Champions League
2013-2014
6


Dortmund
Goals
German Bundesliga
2013-2014
20


Dortmund
Goals
DFB-Pokal
2013-2014
2


Dortmund
Mins Played
UEFA Champions League
2013-2014
809


Dortmund
Mins Played
German Bundesliga
2013-2014
2,803


Dortmund
Mins Played
DFB-Pokal
2013-2014
490




Dortmund
Appearances
UEFA Champions League
2012-2013
13


Dortmund
Appearances
German Bundesliga
2012-2013
31


Dortmund
Appearances
DFB-Pokal
2012-2013
4


Dortmund
Assists
UEFA Champions League
2012-2013
2


Dortmund
Assists
German Bundesliga
2012-2013
7


Dortmund
Assists
DFB-Pokal
2012-2013
4


Dortmund
Goals
UEFA Champions League
2012-2013
10


Dortmund
Goals
German Bundesliga
2012-2013
24


Dortmund
Goals
DFB-Pokal
2012-2013
1


Dortmund
Mins Played
UEFA Champions League
2012-2013
1,090


Dortmund
Mins Played
German Bundesliga
2012-2013
2,594


Dortmund
Mins Played
DFB-Pokal
2012-2013
339




Poland
Appearances
European Championships
2012
3


Poland
Goals
European Championships
2012
1


Poland
Mins Played
European Championships
2012
270




Dortmund
Appearances
UEFA Champions League
2011-2012
6


Dortmund
Appearances
German Bundesliga
2011-2012
34


Dortmund
Appearances
DFB-Pokal
2011-2012
6


Dortmund
Assists
UEFA Champions League
2011-2012
2


Dortmund
Assists
German Bundesliga
2011-2012
10


Dortmund
Goals
UEFA Champions League
2011-2012
1


Dortmund
Goals
German Bundesliga
2011-2012
22


Dortmund
Goals
DFB-Pokal
2011-2012
7


Dortmund
Mins Played
UEFA Champions League
2011-2012
522


Dortmund
Mins Played
German Bundesliga
2011-2012
2,880


Dortmund
Mins Played
DFB-Pokal
2011-2012
564




Dortmund
Appearances
UEFA Europa League
2010-2011
8


Dortmund
Appearances
German Bundesliga
2010-2011
33


Dortmund
Appearances
DFB-Pokal
2010-2011
2


Dortmund
Assists
UEFA Europa League
2010-2011
1


Dortmund
Assists
German Bundesliga
2010-2011
3


Dortmund
Goals
UEFA Europa League
2010-2011
1


Dortmund
Goals
German Bundesliga
2010-2011
8


Dortmund
Mins Played
UEFA Europa League
2010-2011
248


Dortmund
Mins Played
German Bundesliga
2010-2011
1,581


Dortmund
Mins Played
DFB-Pokal
2010-2011
154




Poland
Appearances
FIFA World Cup
2010
9


Poland
Goals
FIFA World Cup
2010
2


Poland
Mins Played
FIFA World Cup
2010
322




Lech Poznan
Appearances
UEFA Europa League
2009-2010
4


Lech Poznan
Appearances
Polish Ekstraklasa
2009-2010
28


Lech Poznan
Assists
Polish Ekstraklasa
2009-2010
8


Lech Poznan
Goals
UEFA Europa League
2009-2010
2


Lech Poznan
Goals
Polish Ekstraklasa
2009-2010
18


Lech Poznan
Mins Played
UEFA Europa League
2009-2010
367


Lech Poznan
Mins Played
Polish Ekstraklasa
2009-2010
2,520




Lech Poznan
Appearances
UEFA Cup
2008-2009
12


Lech Poznan
Appearances
Polish Ekstraklasa
2008-2009
30


Lech Poznan
Assists
UEFA Cup
2008-2009
3


Lech Poznan
Assists
Polish Ekstraklasa
2008-2009
7


Lech Poznan
Goals
UEFA Cup
2008-2009
4


Lech Poznan
Goals
Polish Ekstraklasa
2008-2009
14


Lech Poznan
Mins Played
UEFA Cup
2008-2009
771


Lech Poznan
Mins Played
Polish Ekstraklasa
2008-2009
2,437
Latest Season
31 Appearances
4 Assists
34 Goals
2,762 Mins Played
Previous Season
33 Appearances
10 Assists
22 Goals
2,959 Mins Played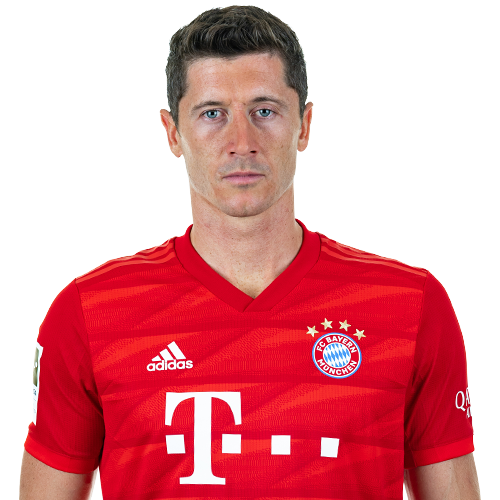 Other Links