Name
Pierre-Emerick Aubameyang
Thumb
Image Source: Unknown
report
User Rating
(1 users)
Complete
90%
Born
1989 (32 years old)
Birth Place
Laval, France
Position
Forward
Team Number
14
Height
1.87 m (6 ft 2 in)
Weight
80kg
Outfitter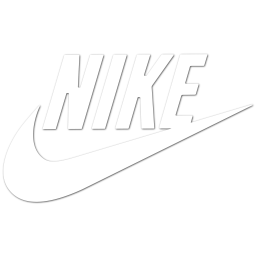 Kit
Nike Mercurial Superfly VII Elite FG
Side
Right
AgentMarket Value
€63.75m
Wage YearPlayer Cutout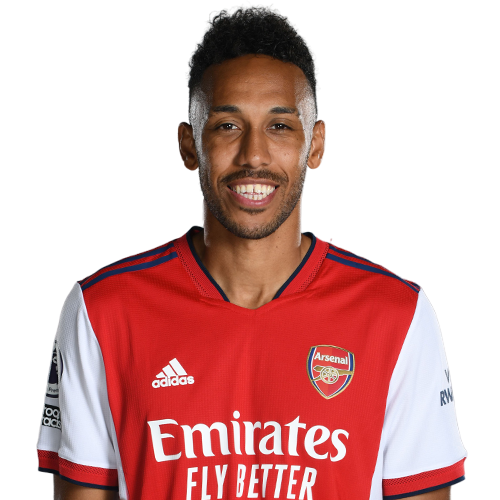 Player Action Render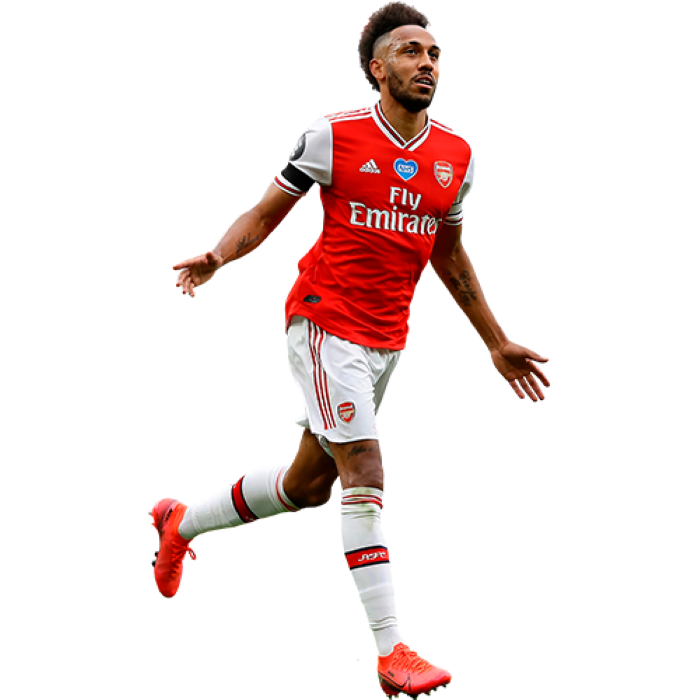 Sport
Soccer
Team
Arsenal
2nd Team
Gabon
League
English Premier League
Creative Commons Artwork
No
Site
Home /
Sport
/
Soccer
/
English Premier League
/
Arsenal /
Pierre-Emerick Aubameyang
Description
Available in:
Pierre-Emerick Emiliano François Aubameyang (born 18 June 1989) is a professional footballer who plays as a forward and is the captain of both Premier League club Arsenal and the Gabon national team. He is considered to be one of the best strikers in the world, known for his pace, finishing, and off-ball movement. Aubameyang plays mainly as a striker, but has also been deployed as a wide forward.

Aubameyang began his senior career at Serie A club A.C. Milan, eventually being promoted to the first team in 2008 after impressing as a member of the club's youth setup. However, he never featured for Milan, and instead, began a series of loan spells in France. His loan move to Ligue 1 team Saint-Étienne was made permanent in 2011. During his time at the club, Aubameyang helped the club win the 2012–13 Coupe de la Ligue and was honored in the Ligue 1 Team of the Year. Aubameyang joined Bundesliga club Borussia Dortmund in 2013, where he finished as the league's top goalscorer in the 2016–17 season and won the DFB-Pokal title. He also became the club's sixth all-time top goalscorer. In 2018, Aubameyang signed for English team Arsenal in a deal worth £56 million (€64 million), making him the most expensive Gabonese player of all time. In his first full season in England, he won the Premier League Golden Boot (shared with Sadio Mané and Mohamed Salah). He lifted the FA Cup the following season, scoring two goals for Arsenal in both the semi-finals and the final, becoming just the fifth player to score two or more goals in a cup match at Wembley on more than one occasion.

Aubameyang made his debut for the Gabon national team in 2009 at age 19, and ranks their all-time top goalscorer, having registered 25 goals in 63 games. He has played in three Africa Cup of Nations tournaments, as well as the 2012 Summer Olympics. For his performances at the 2015 Africa Cup of Nations, Aubameyang was named African Footballer of the Year, becoming the first Gabonese player to win the award, and the second European-born player after Frédéric Kanouté.



Season Stats
9 appearances in the current 2021-2022 Season
6 goals scored in the current 2021-2022 Season

Career Honours


2020
Arsenal


2019-2020
Arsenal


2018-2019
Dortmund


2016-2017
Dortmund


2016-2017
Dortmund


2014
Dortmund


2013
St Etienne


2012-2013
St Etienne

Former Youth Teams



Former Senior Teams

2008-2011

2008-2009 (Loan)

2009-2010 (Loan)

2009-

2009-2009

2010-2011 (Loan)

2011-2011 (Loan)

2011-2013

2012-2012

2013-2018

Former Club Staff
Contracts
| | | | |
| --- | --- | --- | --- |
| 2018-2013 | | 2018-2023 | |
Fanart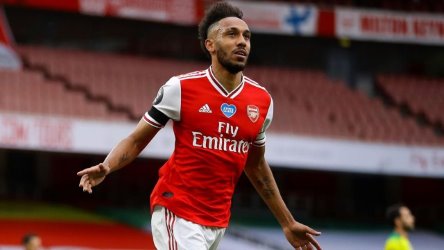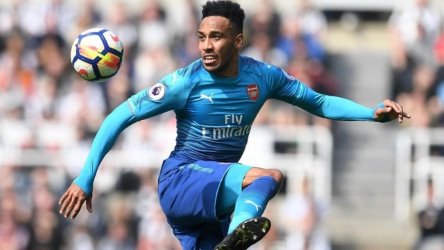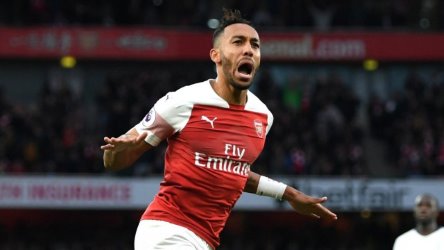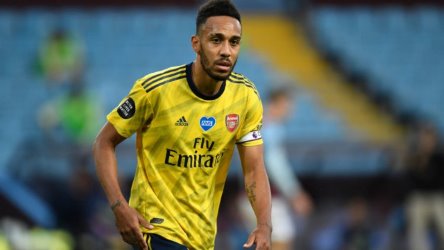 Banner

Statistics




Arsenal
Appearances
English Premier League
2020-2021
29


Arsenal
Appearances
FA Cup
2020-2021
1


Arsenal
Appearances
UEFA Europa League
2020-2021
8


Arsenal
Assists
English Premier League
2020-2021
3


Arsenal
Assists
UEFA Europa League
2020-2021
1


Arsenal
Goals
English Premier League
2020-2021
10


Arsenal
Goals
FA Cup
2020-2021
1


Arsenal
Goals
UEFA Europa League
2020-2021
3


Arsenal
Mins Played
English Premier League
2020-2021
2,337


Arsenal
Mins Played
FA Cup
2020-2021
120


Arsenal
Mins Played
UEFA Europa League
2020-2021
471




Arsenal
Appearances
FA Community Shield
2020
1


Gabon
Appearances
African Cup of Nations
2020
2


Arsenal
Goals
FA Community Shield
2020
1


Gabon
Goals
African Cup of Nations
2020
1


Arsenal
Mins Played
FA Community Shield
2020
90


Gabon
Mins Played
African Cup of Nations
2020
180




Arsenal
Appearances
FA Cup
2019-2020
2


Arsenal
Appearances
UEFA Europa League
2019-2020
6


Arsenal
Appearances
English Premier League
2019-2020
36


Arsenal
Assists
English Premier League
2019-2020
3


Arsenal
Goals
UEFA Europa League
2019-2020
3


Arsenal
Goals
FA Cup
2019-2020
4


Arsenal
Goals
English Premier League
2019-2020
22


Arsenal
Mins Played
FA Cup
2019-2020
180


Arsenal
Mins Played
UEFA Europa League
2019-2020
406


Arsenal
Mins Played
English Premier League
2019-2020
3,139




Gabon
Appearances
African Cup of Nations
2019
3


Gabon
Appearances
International Friendlies
2019
1


Gabon
Assists
African Cup of Nations
2019
1


Gabon
Mins Played
African Cup of Nations
2019
270


Gabon
Mins Played
International Friendlies
2019
90




Arsenal
Appearances
FA Cup
2018-2019
1


Arsenal
Appearances
EFL Cup
2018-2019
2


Arsenal
Appearances
UEFA Europa League
2018-2019
12


Arsenal
Appearances
English Premier League
2018-2019
36


Arsenal
Assists
UEFA Europa League
2018-2019
3


Arsenal
Assists
English Premier League
2018-2019
5


Arsenal
Goals
FA Cup
2018-2019
1


Arsenal
Goals
UEFA Europa League
2018-2019
8


Arsenal
Goals
English Premier League
2018-2019
22


Arsenal
Mins Played
FA Cup
2018-2019
90


Arsenal
Mins Played
EFL Cup
2018-2019
104


Arsenal
Mins Played
UEFA Europa League
2018-2019
934


Arsenal
Mins Played
English Premier League
2018-2019
2,731




Gabon
Appearances
African Cup of Nations
2018
2


Gabon
Assists
African Cup of Nations
2018
1


Gabon
Goals
African Cup of Nations
2018
1


Gabon
Mins Played
African Cup of Nations
2018
180




Dortmund
Appearances
DFB-Pokal
2017-2018
1


Arsenal
Appearances
EFL Cup
2017-2018
1


Dortmund
Appearances
UEFA Champions League
2017-2018
6


Arsenal
Appearances
English Premier League
2017-2018
13


Dortmund
Appearances
German Bundesliga
2017-2018
16


Dortmund
Assists
German Bundesliga
2017-2018
3


Arsenal
Assists
English Premier League
2017-2018
4


Dortmund
Goals
DFB-Pokal
2017-2018
3


Dortmund
Goals
UEFA Champions League
2017-2018
4


Arsenal
Goals
English Premier League
2017-2018
10


Dortmund
Goals
German Bundesliga
2017-2018
13


Dortmund
Mins Played
DFB-Pokal
2017-2018
90


Arsenal
Mins Played
EFL Cup
2017-2018
90


Dortmund
Mins Played
UEFA Champions League
2017-2018
540


Arsenal
Mins Played
English Premier League
2017-2018
1,059


Dortmund
Mins Played
German Bundesliga
2017-2018
1,417




Gabon
Appearances
African Cup of Nations
2017
3


Gabon
Appearances
FIFA World Cup
2017
1


Gabon
Goals
African Cup of Nations
2017
2


Gabon
Mins Played
African Cup of Nations
2017
270


Gabon
Mins Played
FIFA World Cup
2017
90




Dortmund
Appearances
DFB-Pokal
2016-2017
4


Dortmund
Appearances
UEFA Champions League
2016-2017
9


Dortmund
Appearances
German Bundesliga
2016-2017
32


Dortmund
Assists
UEFA Champions League
2016-2017
1


Dortmund
Assists
DFB-Pokal
2016-2017
2


Dortmund
Assists
German Bundesliga
2016-2017
2


Dortmund
Goals
DFB-Pokal
2016-2017
2


Dortmund
Goals
UEFA Champions League
2016-2017
7


Dortmund
Goals
German Bundesliga
2016-2017
31


Dortmund
Mins Played
DFB-Pokal
2016-2017
390


Dortmund
Mins Played
UEFA Champions League
2016-2017
708


Dortmund
Mins Played
German Bundesliga
2016-2017
2,783




Gabon
Appearances
FIFA World Cup
2016
2


Gabon
Appearances
International Friendlies
2016
2


Gabon
Goals
International Friendlies
2016
2


Gabon
Mins Played
FIFA World Cup
2016
180


Gabon
Mins Played
International Friendlies
2016
180




Dortmund
Appearances
DFB-Pokal
2015-2016
4


Dortmund
Appearances
UEFA Europa League
2015-2016
14


Dortmund
Appearances
German Bundesliga
2015-2016
31


Dortmund
Assists
DFB-Pokal
2015-2016
3


Dortmund
Assists
UEFA Europa League
2015-2016
3


Dortmund
Assists
German Bundesliga
2015-2016
6


Dortmund
Goals
DFB-Pokal
2015-2016
3


Dortmund
Goals
UEFA Europa League
2015-2016
11


Dortmund
Goals
German Bundesliga
2015-2016
25


Dortmund
Mins Played
DFB-Pokal
2015-2016
390


Dortmund
Mins Played
UEFA Europa League
2015-2016
1,068


Dortmund
Mins Played
German Bundesliga
2015-2016
2,473




Gabon
Appearances
African Cup of Nations
2015
3


Gabon
Appearances
FIFA World Cup
2015
1


Gabon
Appearances
International Friendlies
2015
4


Gabon
Assists
FIFA World Cup
2015
1


Gabon
Assists
International Friendlies
2015
1


Gabon
Goals
African Cup of Nations
2015
1


Gabon
Goals
International Friendlies
2015
3


Gabon
Mins Played
African Cup of Nations
2015
270


Gabon
Mins Played
FIFA World Cup
2015
120


Gabon
Mins Played
International Friendlies
2015
360




Dortmund
Appearances
DFB-Pokal
2014-2015
4


Dortmund
Appearances
UEFA Champions League
2014-2015
8


Dortmund
Appearances
German Bundesliga
2014-2015
33


Dortmund
Assists
DFB-Pokal
2014-2015
1


Dortmund
Assists
UEFA Champions League
2014-2015
2


Dortmund
Assists
German Bundesliga
2014-2015
7


Dortmund
Goals
UEFA Champions League
2014-2015
3


Dortmund
Goals
DFB-Pokal
2014-2015
5


Dortmund
Goals
German Bundesliga
2014-2015
16


Dortmund
Mins Played
DFB-Pokal
2014-2015
413


Dortmund
Mins Played
UEFA Champions League
2014-2015
616


Dortmund
Mins Played
German Bundesliga
2014-2015
2,721




Gabon
Appearances
African Cup of Nations
2014
4


Gabon
Assists
African Cup of Nations
2014
1


Gabon
Goals
African Cup of Nations
2014
2


Gabon
Mins Played
African Cup of Nations
2014
358




Dortmund
Appearances
DFB-Pokal
2013-2014
6


Dortmund
Appearances
UEFA Champions League
2013-2014
9


Dortmund
Appearances
German Bundesliga
2013-2014
32


Dortmund
Assists
German Bundesliga
2013-2014
4


Dortmund
Goals
UEFA Champions League
2013-2014
1


Dortmund
Goals
DFB-Pokal
2013-2014
2


Dortmund
Goals
German Bundesliga
2013-2014
13


Dortmund
Mins Played
DFB-Pokal
2013-2014
296


Dortmund
Mins Played
UEFA Champions League
2013-2014
384


Dortmund
Mins Played
German Bundesliga
2013-2014
1,955




Gabon
Appearances
FIFA World Cup
2013
4


Gabon
Goals
FIFA World Cup
2013
3


Gabon
Mins Played
FIFA World Cup
2013
360




St Etienne
Appearances
Coupe de France
2012-2013
4


St Etienne
Appearances
Coupe de la Ligue
2012-2013
4


St Etienne
Appearances
French Ligue 1
2012-2013
37


St Etienne
Assists
Coupe de France
2012-2013
1


St Etienne
Assists
Coupe de la Ligue
2012-2013
1


St Etienne
Assists
French Ligue 1
2012-2013
12


St Etienne
Goals
Coupe de France
2012-2013
2


St Etienne
Goals
French Ligue 1
2012-2013
19


St Etienne
Mins Played
Coupe de France
2012-2013
186


St Etienne
Mins Played
Coupe de la Ligue
2012-2013
450


St Etienne
Mins Played
French Ligue 1
2012-2013
3,214




Gabon
Appearances
African Cup of Nations
2012
6


Gabon
Appearances
FIFA World Cup
2012
1


Gabon U23
Appearances
Olympics Soccer
2012
3


Gabon
Assists
African Cup of Nations
2012
3


Gabon
Goals
African Cup of Nations
2012
3


Gabon U23
Goals
Olympics Soccer
2012
1


Gabon
Mins Played
African Cup of Nations
2012
564


Gabon
Mins Played
FIFA World Cup
2012
90


Gabon U23
Mins Played
Olympics Soccer
2012
270




St Etienne
Appearances
Coupe de la Ligue
2011-2012
2


St Etienne
Appearances
French Ligue 1
2011-2012
36


St Etienne
Assists
French Ligue 1
2011-2012
11


St Etienne
Goals
Coupe de la Ligue
2011-2012
2


St Etienne
Goals
French Ligue 1
2011-2012
16


St Etienne
Mins Played
Coupe de la Ligue
2011-2012
180


St Etienne
Mins Played
French Ligue 1
2011-2012
3,119




Gabon
Appearances
International Friendlies
2011
3


Gabon
Mins Played
International Friendlies
2011
270




Monaco
Appearances
Coupe de France
2010-2011
1


Monaco
Appearances
Coupe de la Ligue
2010-2011
3


St Etienne
Appearances
French Ligue 1
2010-2011
14


Monaco
Appearances
French Ligue 1
2010-2011
19


Monaco
Assists
French Ligue 1
2010-2011
3


Monaco
Goals
French Ligue 1
2010-2011
2


St Etienne
Goals
French Ligue 1
2010-2011
2


Monaco
Mins Played
Coupe de France
2010-2011
120


Monaco
Mins Played
Coupe de la Ligue
2010-2011
194


St Etienne
Mins Played
French Ligue 1
2010-2011
775


Monaco
Mins Played
French Ligue 1
2010-2011
1,440




Gabon
Appearances
African Cup of Nations
2010
3


Gabon
Appearances
International Friendlies
2010
2


Gabon
Assists
African Cup of Nations
2010
1


Gabon
Goals
International Friendlies
2010
2


Gabon
Mins Played
African Cup of Nations
2010
131


Gabon
Mins Played
International Friendlies
2010
177




Lille
Appearances
Coupe de la Ligue
2009-2010
1


Lille
Appearances
UEFA Europa League
2009-2010
9


Lille
Appearances
French Ligue 1
2009-2010
14


Lille
Assists
UEFA Europa League
2009-2010
2


Lille
Goals
French Ligue 1
2009-2010
2


Lille
Mins Played
Coupe de la Ligue
2009-2010
18


Lille
Mins Played
UEFA Europa League
2009-2010
468


Lille
Mins Played
French Ligue 1
2009-2010
494




Gabon
Appearances
FIFA World Cup
2009
6


Gabon
Goals
FIFA World Cup
2009
1


Gabon
Mins Played
FIFA World Cup
2009
429




Dijon
Appearances
Coupe de la Ligue
2008-2009
1


Dijon
Appearances
Coupe de France
2008-2009
2


Dijon
Appearances
French Ligue 2
2008-2009
34


Dijon
Assists
French Ligue 2
2008-2009
2


Dijon
Goals
French Ligue 2
2008-2009
8


Dijon
Mins Played
Coupe de la Ligue
2008-2009
35


Dijon
Mins Played
Coupe de France
2008-2009
187


Dijon
Mins Played
French Ligue 2
2008-2009
2,112
Pierre-Emerick Aubameyang
Latest Season
36 Appearances
3 Assists
22 Goals
3,139 Mins Played
Previous Season
36 Appearances
5 Assists
22 Goals
2,731 Mins Played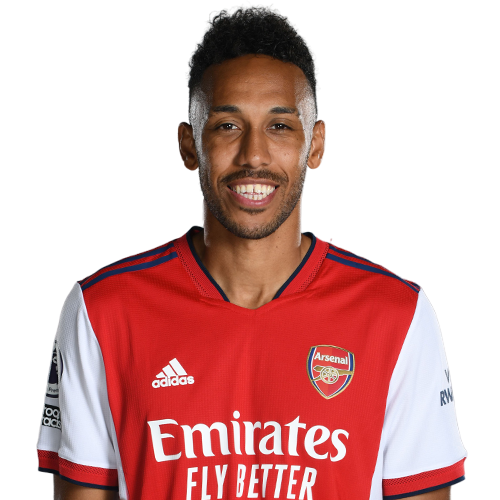 Other Links