Name
Harry Kane
Thumb
Image Source: Unknown
report
User Rating
(2 users)
Complete
100%
Born
1993 (28 years old)
Birth Place
Chingford, London
Position
Forward
Team Number
10
Height
1.836 ft 2 in (1.88 m)
Weight
64.4
Outfitter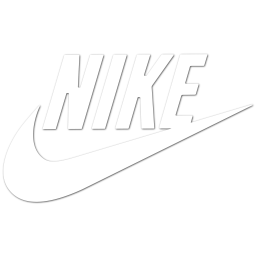 Kit
Nike Phantom GT Elite Dynamic Fit FG
Side
Right
Agent
Unique Sports Management
Market Value
Trainee
Wage Year
£10,400,000 (£200,000 a week)
Player Cutout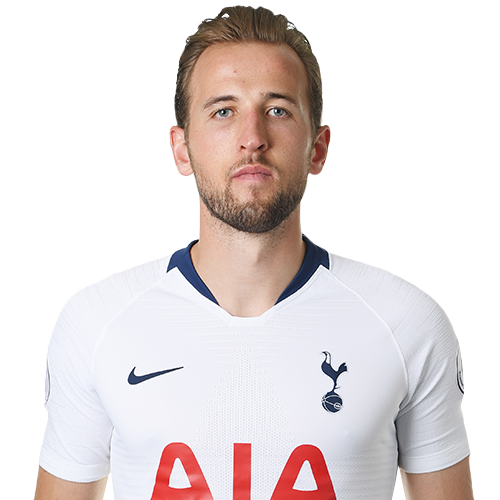 Player Action Render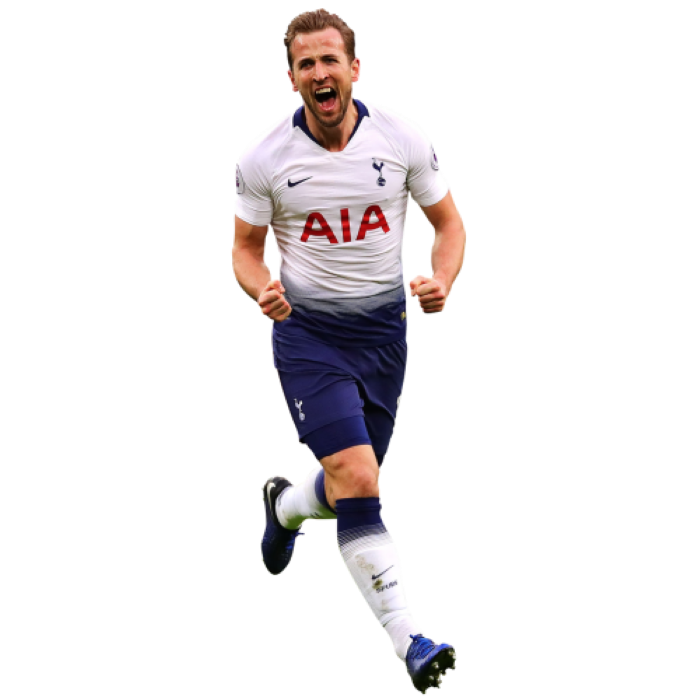 Sport
Soccer
Team
Tottenham
2nd Team
England
League
English Premier League
Creative Commons Artwork
No
Site
Home /
Sport
/
Soccer
/
English Premier League
/
Tottenham /
Harry Kane
Description
Available in:
Harry Edward Kane MBE (born 28 July 1993) is an English professional footballer who plays as a striker for Premier League club Tottenham Hotspur and captains the England national team. Regarded as one of the best strikers in the world, Kane is known for his prolific goalscoring record and ability to link play.

Born and raised in the London borough of Waltham Forest, Kane began his career at Tottenham Hotspur, where, after fast progression through the team's youth academy, he was promoted to the senior team in 2009, at age 16. He did not initially feature for the side, and was loaned out several times to clubs across the English football pyramid, including Leyton Orient, Millwall, Leicester City, and Norwich City. Kane's involvement at Tottenham began to increase following the arrival of Mauricio Pochettino as head coach in 2014. In his first full season at the club, Kane scored 31 goals across all competitions, was the Premier League's second-highest goalscorer, and was named PFA Young Player of the Year.

For both the 2015–16 and 2016–17 seasons, Kane finished as the league's top goalscorer. In the latter season, he helped Tottenham finish as the competition's runners-up and won the PFA Fans' Player of the Year award. Kane registered his best campaign statistically to date in the 2017–18 season, with 41 goals scored in 48 games across all competitions, and in the following season, he finished as a runner-up in the UEFA Champions League. In November 2019, he became Tottenham's third-highest all-time goalscorer in official competitions.

Kane has scored 32 goals in 51 games for England. He appeared and scored at every youth level, and made a goalscoring debut with the senior team in March 2015, aged 21. Kane featured and scored during England's successful UEFA Euro 2016 qualifying, and represented the country at the tournament itself. He was made the squad's captain from May 2018, prior to the 2018 FIFA World Cup. In that tournament Kane led England to fourth place, their highest finish since 1990. He also finished as the World Cup's top goalscorer, winning the Golden Boot.



Season Stats
50 appearances in the current 2021-2022 Season
22 goals scored in the current 2021-2022 Season

Career Honours

Premier League Golden Boot
2020-2021
Tottenham

Premier League Golden Boot
2016-2017
Tottenham

Premier League Golden Boot
2015-2016
Tottenham

PFA Young Players Player of the Year
2014-2015
Tottenham

Former Youth Teams



Former Senior Teams

2011-2011 (Loan)

2012-2012 (Loan)

2012-2013 (Loan)

2013-2013 (Loan)

2015-

Former Club Staff
Contracts
| | |
| --- | --- |
| 2016-2024 | |
Fanart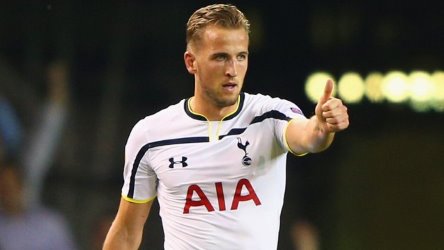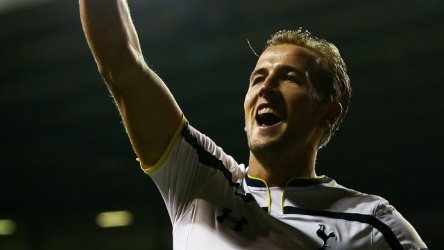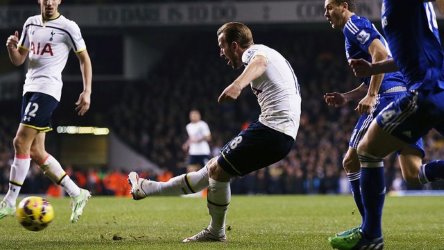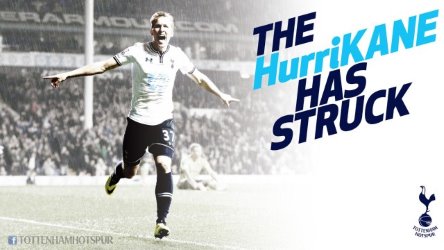 Banner

News Reports
None found...
Statistics




England
Appearances
UEFA Nations League
2020
6


England
Assists
UEFA Nations League
2020
1


England
Mins Played
UEFA Nations League
2020
448




Tottenham
Appearances
English Premier League
2019-2020
29


Tottenham
Appearances
UEFA Champions League
2019-2020
5


Tottenham
Assists
English Premier League
2019-2020
2


Tottenham
Goals
English Premier League
2019-2020
18


Tottenham
Goals
UEFA Champions League
2019-2020
6


Tottenham
Mins Played
English Premier League
2019-2020
2,590


Tottenham
Mins Played
UEFA Champions League
2019-2020
450




England
Appearances
UEFA European Championships
2019
8


England
Appearances
UEFA Nations League
2019
2


England
Assists
UEFA European Championships
2019
5


England
Goals
UEFA European Championships
2019
12


England
Mins Played
UEFA European Championships
2019
667


England
Mins Played
UEFA Nations League
2019
149




Tottenham
Appearances
EFL Cup
2018-2019
2


Tottenham
Appearances
English Premier League
2018-2019
28


Tottenham
Appearances
FA Cup
2018-2019
1


Tottenham
Appearances
UEFA Champions League
2018-2019
9


Tottenham
Assists
EFL Cup
2018-2019
1


Tottenham
Assists
English Premier League
2018-2019
4


Tottenham
Assists
UEFA Champions League
2018-2019
1


Tottenham
Goals
EFL Cup
2018-2019
1


Tottenham
Goals
English Premier League
2018-2019
17


Tottenham
Goals
FA Cup
2018-2019
1


Tottenham
Goals
UEFA Champions League
2018-2019
5


Tottenham
Mins Played
EFL Cup
2018-2019
122


Tottenham
Mins Played
English Premier League
2018-2019
2,427


Tottenham
Mins Played
FA Cup
2018-2019
15


Tottenham
Mins Played
UEFA Champions League
2018-2019
778




England
Appearances
FIFA World Cup
2018
6


England
Appearances
International Friendlies
2018
2


England
Appearances
UEFA Nations League
2018
4


England
Assists
UEFA Nations League
2018
3


England
Goals
FIFA World Cup
2018
6


England
Goals
International Friendlies
2018
1


England
Goals
UEFA Nations League
2018
1


England
Mins Played
FIFA World Cup
2018
573


England
Mins Played
International Friendlies
2018
102


England
Mins Played
UEFA Nations League
2018
360




Tottenham
Appearances
English Premier League
2017-2018
37


Tottenham
Appearances
FA Cup
2017-2018
4


Tottenham
Appearances
UEFA Champions League
2017-2018
7


Tottenham
Assists
English Premier League
2017-2018
3


Tottenham
Assists
UEFA Champions League
2017-2018
2


Tottenham
Goals
English Premier League
2017-2018
30


Tottenham
Goals
FA Cup
2017-2018
4


Tottenham
Goals
UEFA Champions League
2017-2018
7


Tottenham
Mins Played
English Premier League
2017-2018
3,083


Tottenham
Mins Played
FA Cup
2017-2018
273


Tottenham
Mins Played
UEFA Champions League
2017-2018
597




England
Appearances
FIFA World Cup
2017
5


England
Appearances
International Friendlies
2017
1


England
Assists
FIFA World Cup
2017
1


England
Goals
FIFA World Cup
2017
5


England
Goals
International Friendlies
2017
2


England
Mins Played
FIFA World Cup
2017
450


England
Mins Played
International Friendlies
2017
90




Tottenham
Appearances
English Premier League
2016-2017
30


Tottenham
Appearances
FA Cup
2016-2017
3


Tottenham
Appearances
UEFA Champions League
2016-2017
3


Tottenham
Appearances
UEFA Europa League
2016-2017
2


Tottenham
Assists
English Premier League
2016-2017
7


Tottenham
Goals
English Premier League
2016-2017
29


Tottenham
Goals
FA Cup
2016-2017
4


Tottenham
Goals
UEFA Champions League
2016-2017
2


Tottenham
Mins Played
English Premier League
2016-2017
2,536


Tottenham
Mins Played
FA Cup
2016-2017
175


Tottenham
Mins Played
UEFA Champions League
2016-2017
263


Tottenham
Mins Played
UEFA Europa League
2016-2017
180




England
Appearances
FIFA World Cup
2016
1


England
Appearances
International Friendlies
2016
4


England
Appearances
UEFA European Championships
2016
4


England
Goals
International Friendlies
2016
2


England
Mins Played
FIFA World Cup
2016
82


England
Mins Played
International Friendlies
2016
278


England
Mins Played
UEFA European Championships
2016
239




Tottenham
Appearances
EFL Cup
2015-2016
1


Tottenham
Appearances
English Premier League
2015-2016
38


Tottenham
Appearances
FA Cup
2015-2016
4


Tottenham
Appearances
UEFA Europa League
2015-2016
7


Tottenham
Assists
English Premier League
2015-2016
1


Tottenham
Assists
UEFA Europa League
2015-2016
1


Tottenham
Goals
English Premier League
2015-2016
25


Tottenham
Goals
FA Cup
2015-2016
1


Tottenham
Goals
UEFA Europa League
2015-2016
2


Tottenham
Mins Played
EFL Cup
2015-2016
90


Tottenham
Mins Played
English Premier League
2015-2016
3,370


Tottenham
Mins Played
FA Cup
2015-2016
209


Tottenham
Mins Played
UEFA Europa League
2015-2016
358




England
Appearances
International Friendlies
2015
3


England
Appearances
UEFA European Championships
2015
5


England
Assists
UEFA European Championships
2015
2


England
Goals
UEFA European Championships
2015
3


England
Mins Played
International Friendlies
2015
260


England
Mins Played
UEFA European Championships
2015
233




Tottenham
Appearances
EFL Cup
2014-2015
6


Tottenham
Appearances
English Premier League
2014-2015
34


Tottenham
Appearances
FA Cup
2014-2015
2


Tottenham
Appearances
UEFA Europa League
2014-2015
9


Tottenham
Assists
EFL Cup
2014-2015
1


Tottenham
Assists
English Premier League
2014-2015
5


Tottenham
Goals
EFL Cup
2014-2015
3


Tottenham
Goals
English Premier League
2014-2015
21


Tottenham
Goals
UEFA Europa League
2014-2015
7


Tottenham
Mins Played
EFL Cup
2014-2015
449


Tottenham
Mins Played
English Premier League
2014-2015
2,582


Tottenham
Mins Played
FA Cup
2014-2015
47


Tottenham
Mins Played
UEFA Europa League
2014-2015
602




Tottenham
Appearances
EFL Cup
2013-2014
2


Tottenham
Appearances
English Premier League
2013-2014
10


Tottenham
Appearances
UEFA Europa League
2013-2014
7


Tottenham
Assists
English Premier League
2013-2014
2


Tottenham
Goals
EFL Cup
2013-2014
1


Tottenham
Goals
English Premier League
2013-2014
3


Tottenham
Mins Played
EFL Cup
2013-2014
115


Tottenham
Mins Played
English Premier League
2013-2014
497


Tottenham
Mins Played
UEFA Europa League
2013-2014
185




Leicester
Appearances
English League Championship
2012-2013
15


Norwich
Appearances
EFL Cup
2012-2013
1


Norwich
Appearances
English Premier League
2012-2013
3


Norwich
Appearances
FA Cup
2012-2013
1


Tottenham
Appearances
English Premier League
2012-2013
1


Norwich
Assists
EFL Cup
2012-2013
1


Leicester
Goals
English League Championship
2012-2013
2


Leicester
Mins Played
English League Championship
2012-2013
585


Norwich
Mins Played
EFL Cup
2012-2013
50


Norwich
Mins Played
English Premier League
2012-2013
135


Norwich
Mins Played
FA Cup
2012-2013
45


Tottenham
Mins Played
English Premier League
2012-2013
5




Millwall
Appearances
English League Championship
2011-2012
22


Millwall
Appearances
FA Cup
2011-2012
5


Tottenham
Appearances
UEFA Europa League
2011-2012
6


Millwall
Assists
English League Championship
2011-2012
2


Millwall
Assists
FA Cup
2011-2012
3


Millwall
Goals
English League Championship
2011-2012
7


Millwall
Goals
FA Cup
2011-2012
2


Tottenham
Goals
UEFA Europa League
2011-2012
1


Millwall
Mins Played
English League Championship
2011-2012
1,612


Millwall
Mins Played
FA Cup
2011-2012
385


Tottenham
Mins Played
UEFA Europa League
2011-2012
291




Leyton Orient
Appearances
English League 1
2010-2011
18


Leyton Orient
Goals
English League 1
2010-2011
5


Leyton Orient
Mins Played
English League 1
2010-2011
902
Previous Season
29 Appearances
2 Assists
18 Goals
2,590 Mins Played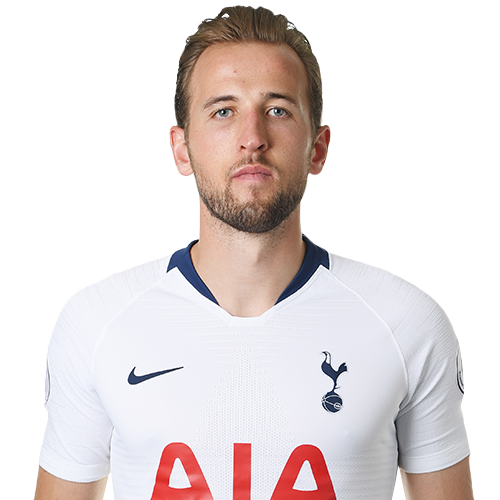 Other Links